"Collab Alert" - Luxury Retail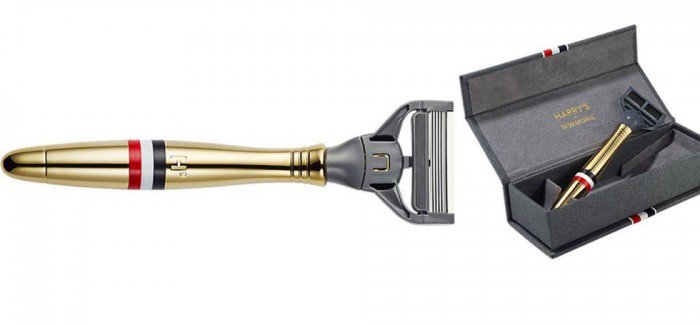 Collab Alert: Thom Browne and Harry's 24K Gold Razor
Thom Browne and Harry's have collaborated to craft this unique 24K gold razor.
American designer Thom Browne and German men's grooming brand Harry's have collaborated to offer a unique razor for the elite gentlemen. Plated with 24 karat gold, the razor features a minimal design with red, white and navy strips outlining the signature Thom Browne design across the handle.


It ergonomic handle makes it ideal to shave with, ensuring ease while gliding across the face without leaving scars. In addition, this gold beauty comes cased in a premium leather box, lined with suede. On top of the box is the designer's signature red, white and navy grosgrain ribbon.
This limited edition razor also has another luxe version in sterling silver. The cost for the gold one is $250 (approx INR 16,384) and the silver razor is $150 (approx INR 9,830). It is available for pre-order via Barneys.com.