Alice in Wonderland shoes - Luxury Retail
Irregular Choice announced the upcoming limited-edition collection in January, and—as it did with the Star Wars line—has been releasing teaser images ever since. 
Now Irregular Choice is releasing a second line in partnership with Disney that takes inspiration from the classic animated film Alice in Wonderland. It's a whole different world that fits particularly well with the company's style.
The most difficult part is that there is no leeway for error or adapting if something doesn't look perfect. Everything has to be exactly angled and proportioned as per
Disney
guidelines for that character. The best bit is that we have created shoes that totally represent Alice in Wonderland correctly to exact specification and are a homage to the characters we were inspired by as kids.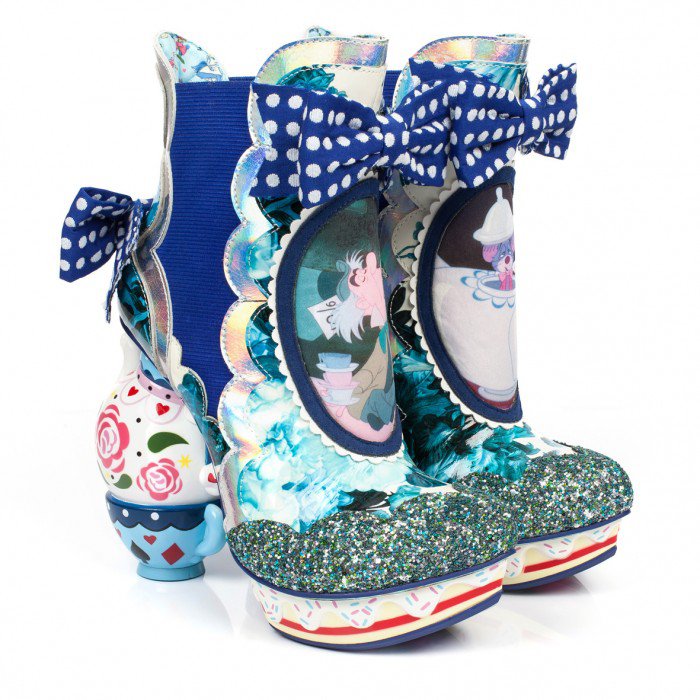 We create such bold, colorful designs, they seem like a perfect fit for Disney. From their large character heels, bright colors, and even a light that flashes in the heel of the Cheshire Cat heels, the details on these shoes are as impressive as the Star Wars line, which broke records for Irregular Choice and Disney women's footwear.
Dan Sullivan, Irregular Choice owner and main designer, "Alice does have an amazing cult following, but whilst not being as big as Star Wars around the world, we are confident in our fans desire for it and that of many other ladies whose hearts the story has touched," he said.