Alexander McQueen, Las Vegas - Luxury Retail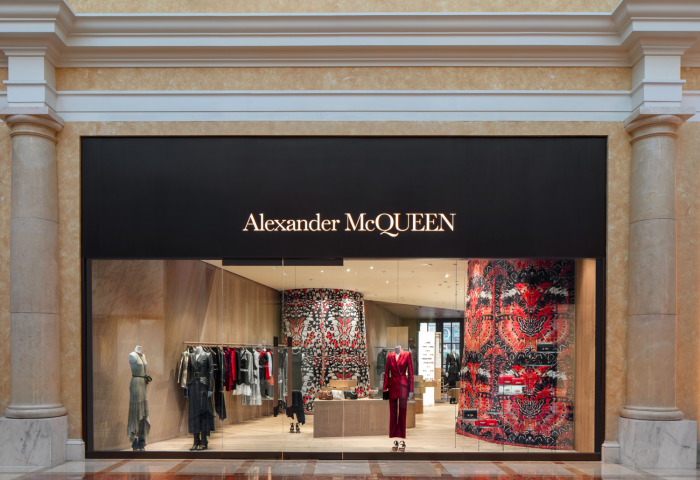 Alexander Mcqueen opens at Bellagio Resort & Casino
Almost simultaneously opened with the renewed flagship store in Tokyo is the new Alexander McQueen boutique in Las Vegas.
Alexander McQueen opens a flagship store in the Bellagio Resort & Casino, Las Vegas, following the new design concept for the house, conceived by creative director Sarah Burton in collaboration with the architect Smiljan Radic.
Truly a distinctive world, the store is home to women's ready-to-wear and accessories and the interior is populated by Alexander McQueen clad mannequins interacting throughout the environment and referencing the narrative of the runway collections. The client is invited on a journey through this universe, fully immersed in it. The product is the protagonist, seen from all sides and up close.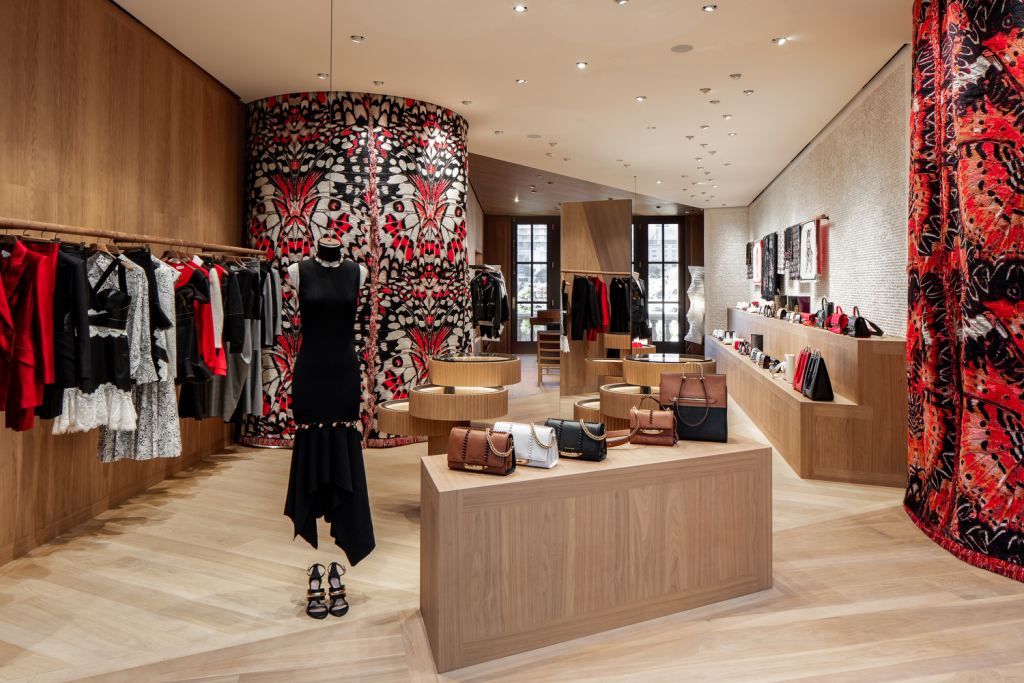 Drawing on a fascination with nature that underpins the core values of the house of Alexander McQueen, the main material employed is wood: oak and walnut, light and dark. This appears on floors and walls, intricately engineered to fit the space, with seams barely visible, knitted together, echoing the signatures central to the Alexander McQueen name. Traditional techniques upholding the Alexander McQueen values of uncompromising craftmanship and the touch of the hand are combined with visionary design and innovation. Experimentation is prized: a new cladding – 'cottoncrete' – a cotton-based papier mâché, has been developed for the space. Glass demicylinders pierce the interior introducing reflection and light.
The tension between the raw and the refined, the contemporary and the traditional that characterises the house of Alexander McQueen is omnipresent.