Aesop store Piccadilly Arcade - Luxury Retail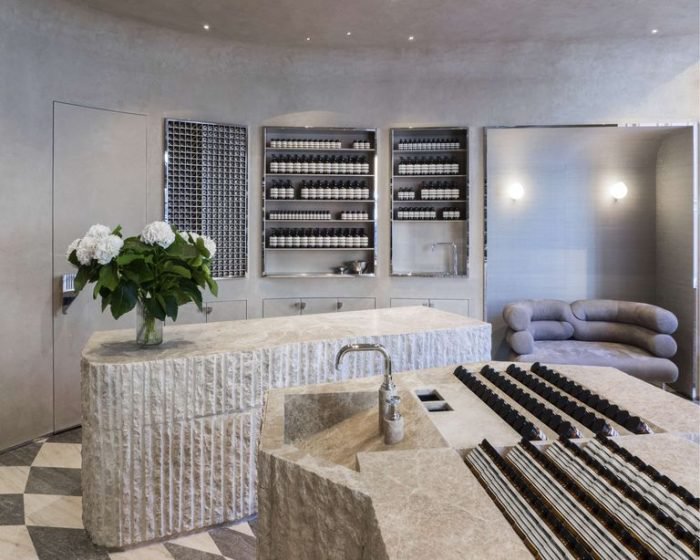 Aesop store by Studio Luca Guadagnino
Global skincare brand Aesop has been present here for quite a few years now, managing no less than 15 standalone stores and three shop-in-shops across the British capital alone.
However, the Melbourne-based company sees further room for growth in what's widely considered one of the planet's most dynamic shopping destinations and has opened a new outpost at Piccadilly Arcade, an early 20th century passageway filled with a mix of quality shops.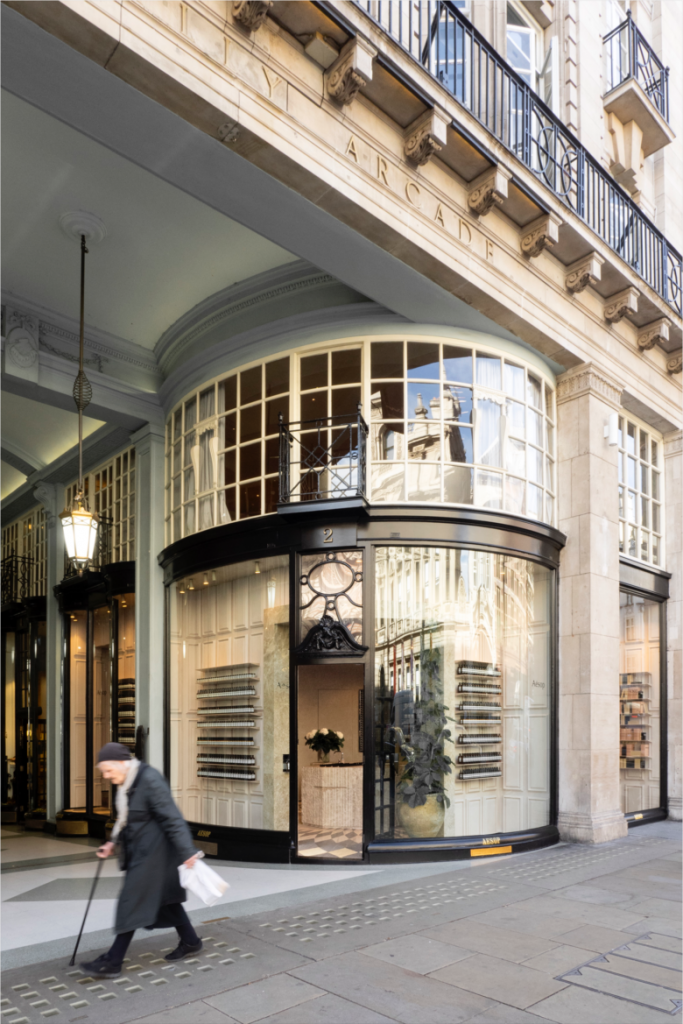 Occupying a two-floor unit on the very corner of the passageway's Piccadilly entrance, the interior sees a renewed collab with Studio Luca Guadagnino, the design practice of the eponymous Italian filmmaker which previously designed Aesop's first boutique in Rome.
Situated smack in the middle of the space are two massive interlocked boulders which have been chiseled into a basins where shoppers are able to explore and test any Aesop product of choice.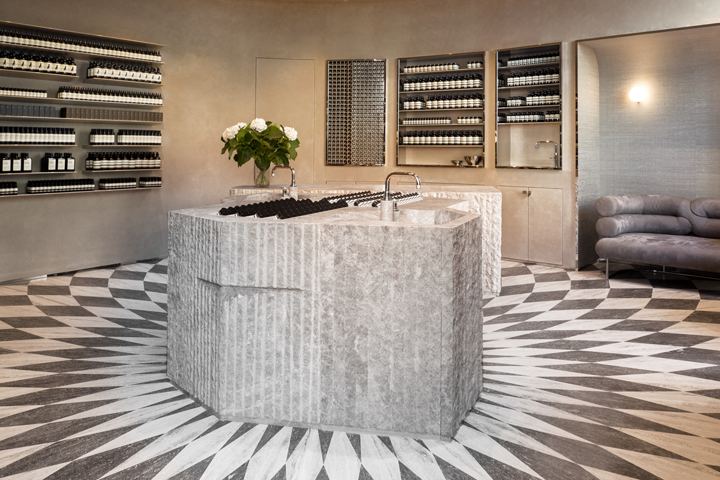 Stone tiles radiate geometrically from the basin in a nod to the architectural heritage of Greenwich, and it's flanked on three sides by sleek shelving laden with merchandise, and with a recessed wall, shoppers find a comfy design sofa where to sit back.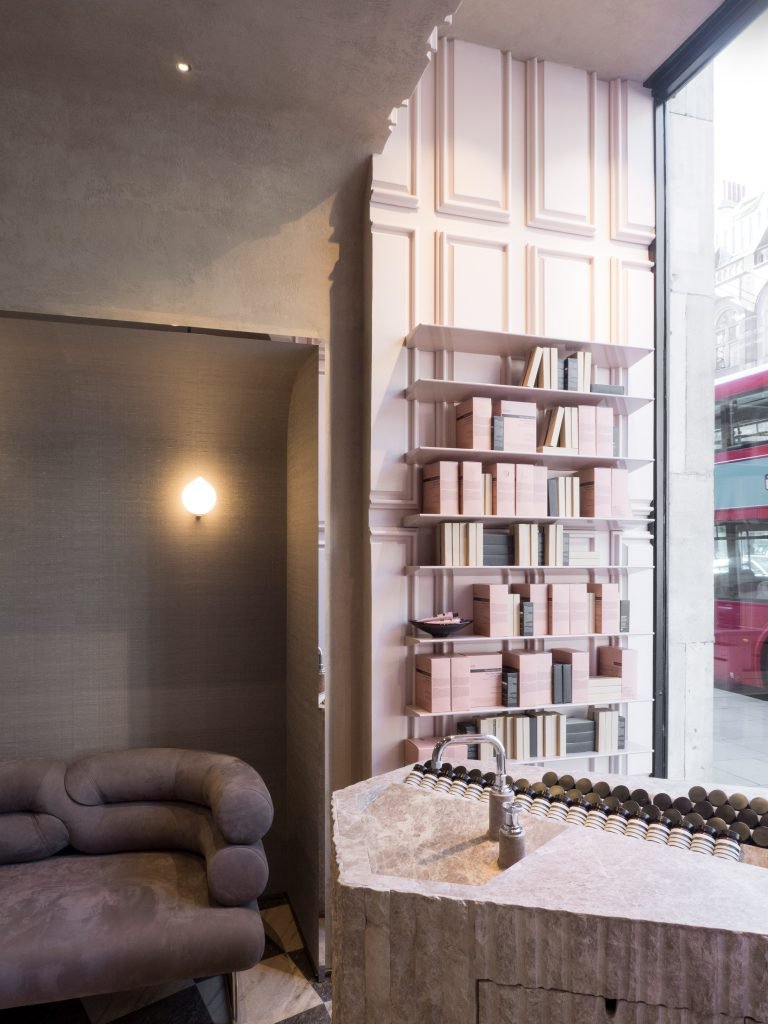 A singular sink nestles into the exposed window, providing an unconventional view onto Piccadilly. Tucked in a corner, a doorway leads to a narrow staircase to the upper floor.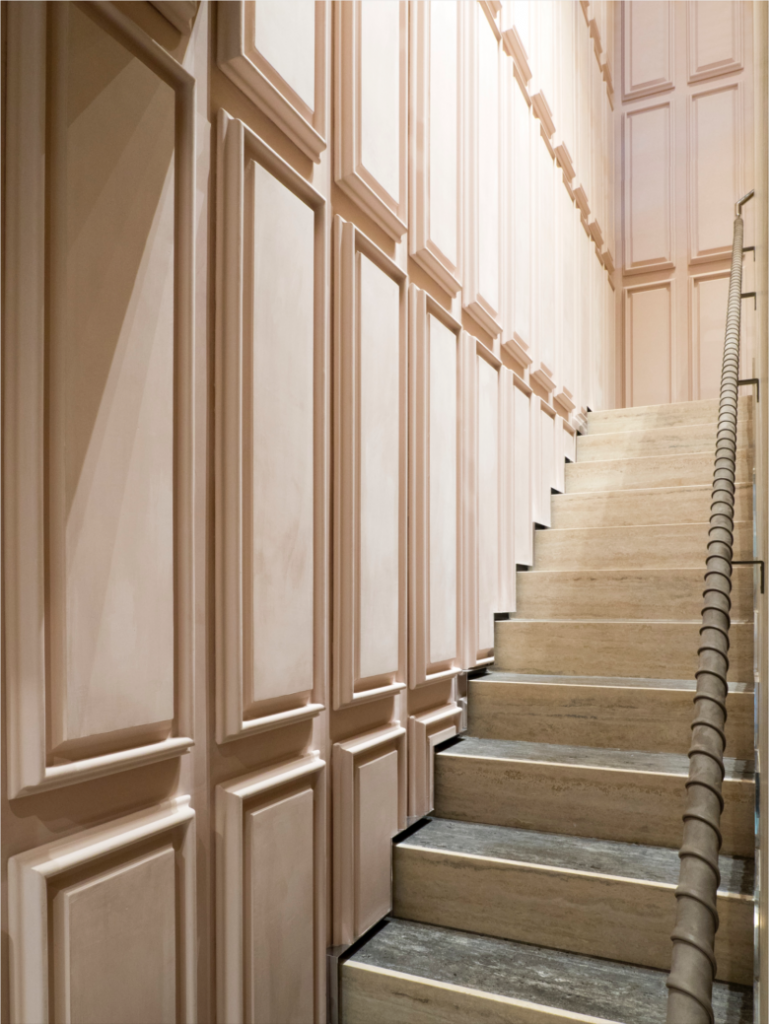 Stuccoed walls, floor-to-ceiling windows with sheer curtains and flooring of reclaimed wood form the backdrop of sleek shelving, ceramic sinks on stainless steel legs, a sofa and a display cabinet.
The new Aesop store carries the brand's full range of skin, face and hair care products, in addition to products from its home line.