1921 Gucci Cafe Restaurant - Luxury Retail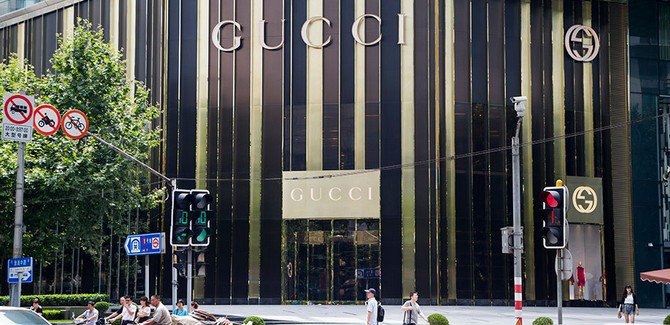 1921 Gucci Cafe Restaurant Opens Up In Shanghai
Gucci has decided to take on the restaurant business, as the world renowned fashion house has just opened the 1921 Gucci Cafe, the world's first Gucci restaurant, in the heart of Shanghai. Located on the fourth floor of the IAPM luxury shopping mall on Huaihai Lu, 1921 Gucci will be the new hip place everyone has to visit in Beijing.
Although this new place is reported as the world's first full service Gucci restaurant, the Italian label has also opened a Gucci-themed cafe in Florence back in 2011, impressing its guests with the same fine Italian styling and high quality.
The Gucci-themed restaurant in Shanghai took around two years to complete, and features an elevator that takes you away from the Gucci store in the mall.
Boasting elegantly designed interiors, every inch of this location easily reveals the Gucci inspiration, as menus, cutlery and even napkins are all embellished with the 1921 Gucci logo. The restaurant will offer a wide variety of international dishes, plus all kinds of drinks meant to satisfy any taste bud in true Italian style.