PORCHE CAYMAN S EXCLUSIVE - Luxury Retail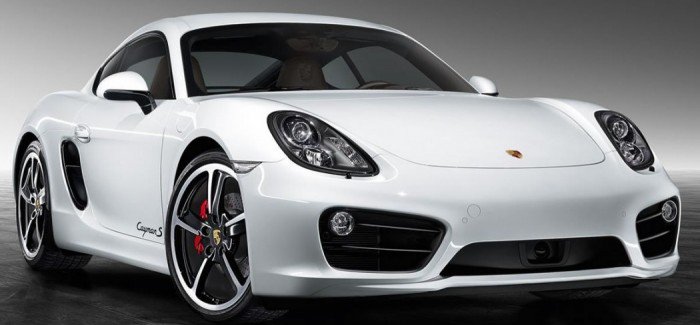 Porche unveils the Special Edition Cayman S
The standard Porsche Cayman is a sexy vehicle, to say the least. But once the guys at Porsche Exclusive work their magic on the mid-engine sports car, its desirability reaches a completely different level. This particular Cayman S for example, comes with extensive exterior and interior upgrades, as you've probably noticed by now.
Porsche Exclusive got to play a little with this car, complementing the car's white body with a series of contrasting black accents. The model designations on the doors, the lower trims of the exterior mirrors, the rear side air intake grilles and the headlight cleaning system covers were all painted black, making this car even more elegant than it normally is.
Next, the smoked headlights and taillights, sports tailpipes and the new two-tone 20-inch SportTechno alloys clearly state this is no ordinary Cayman S. Moving on from the exterior, you can probably guess that the attention to detail inside the cabin has been incredible as well.
This Cayman S received natural leather appointments in Espresso combined with white-painted trims on the center console, dashboard and doors. Furthermore, the steering column casing and even the air vent slats all feature handcrafted leather trim, with personalized floor mats featuring leather edging also being part of the customized package.
Please note the Porsche Crest embossed on the headrests of the Sports seats Plus and on the storage compartment lid, not to mention the white dials on the instrument cluster and on the Sport Chrono stopwatch.