Le Grand Palais Into A Beach For The Chanel Show - Luxury Retail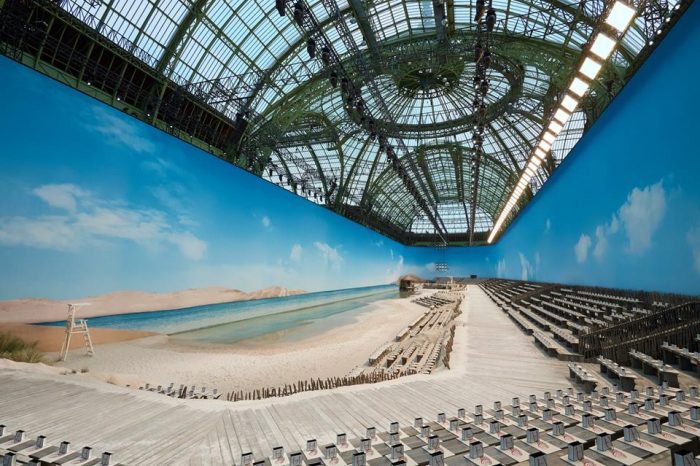 Chanel Transforms The Grand Palais Into A Beach
This Tuesday October 2nd 2018, CHANEL transformed the Grand Palais into a dream beach. An idyllic setting complete with sand, azure sky and sea…
The invitation to Chanel's spring / summer 2019 show at Paris Fashion Week suggested flat shoes as the preferred footwear of choice – and after taking one step inside Le Grand Palais, it was very clear why.
Karl Lagerfeld transformed the exhibition hall into a beach for the occasion, complete with mounds of water covering every inch of the floor, a tidal machine creating lapping waves that broke against the shore, a coastline depicted on a panoramic blue backdrop, and Chanel lifeguards atop their wooden beach huts. And the collection perfectly mirrored the atmosphere.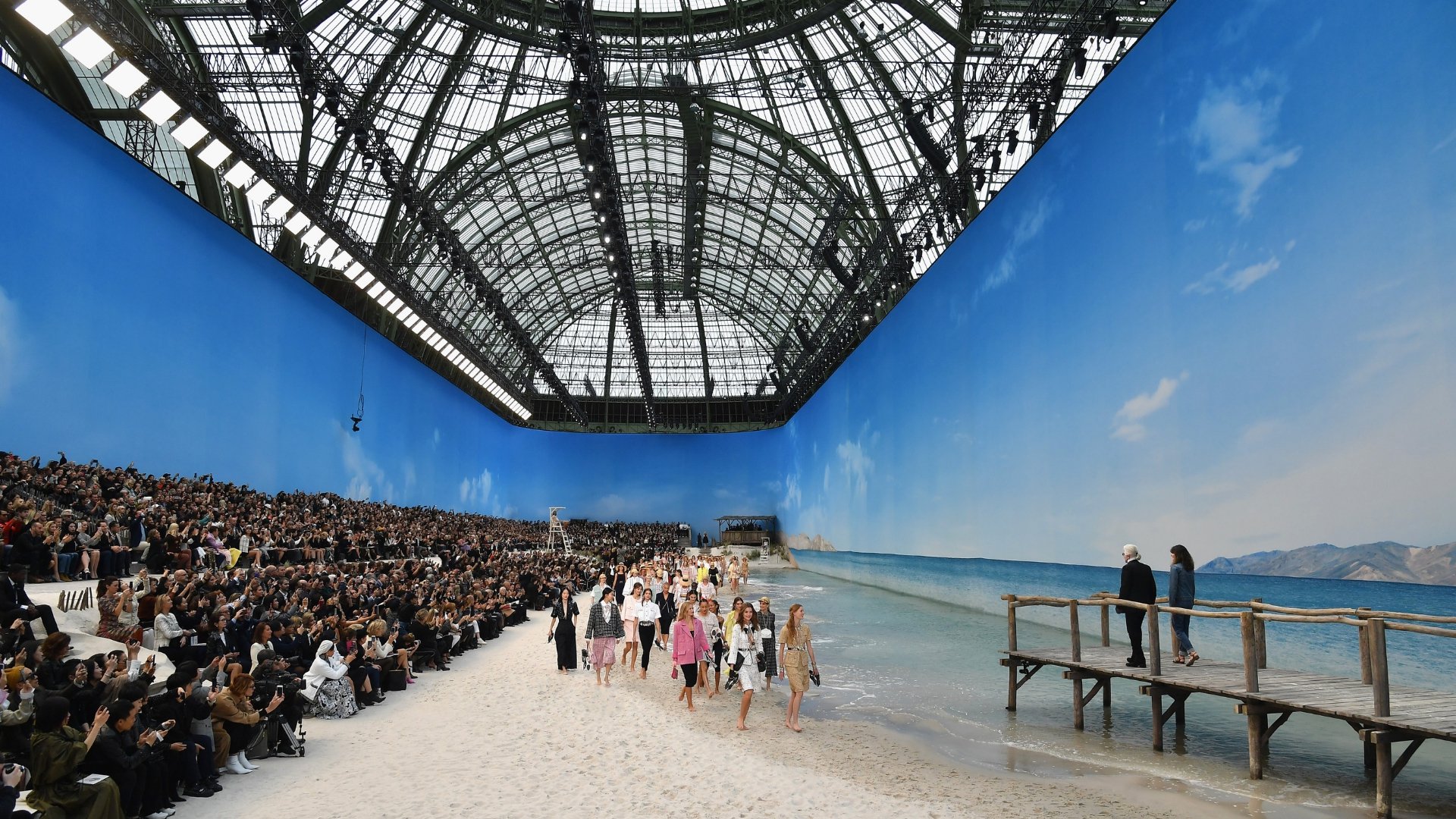 Guests were seated on the sand, on top of wood pallets, to see the models saunter across the sand in time with the waves (yes, actual waves), under the watchful gaze of Chanel's lifeguards. A set that mimicked reality, you could almost forget Paris' grey skies under the blue sky with your feet in the sand.
The colours are luminous: sunshine yellow, golden sand, tan beige, pink, blue, iced mint and mother-of-pearl white with navy blue and black. A parasol print on chiffon, multi-coloured plumetis sprinkled over tweed, and embroideries of sand and seashells: the atmosphere is joyful.
Kaia Gerber, Adwoa Aboah, and Moroccan model Nora Attal led the beach-chic, barefoot models (it would be tricky to navigate the sand in heels, after all) out on the sandy runways for Chanel By The Sea. Straw hats, beach bags and one-shouldered swimsuits made a case for the brand's latest collection.
Of course, there were eveningwear options, too; embellished black gowns and Chanel's signature tweed two pieces reimagined for spring / summer.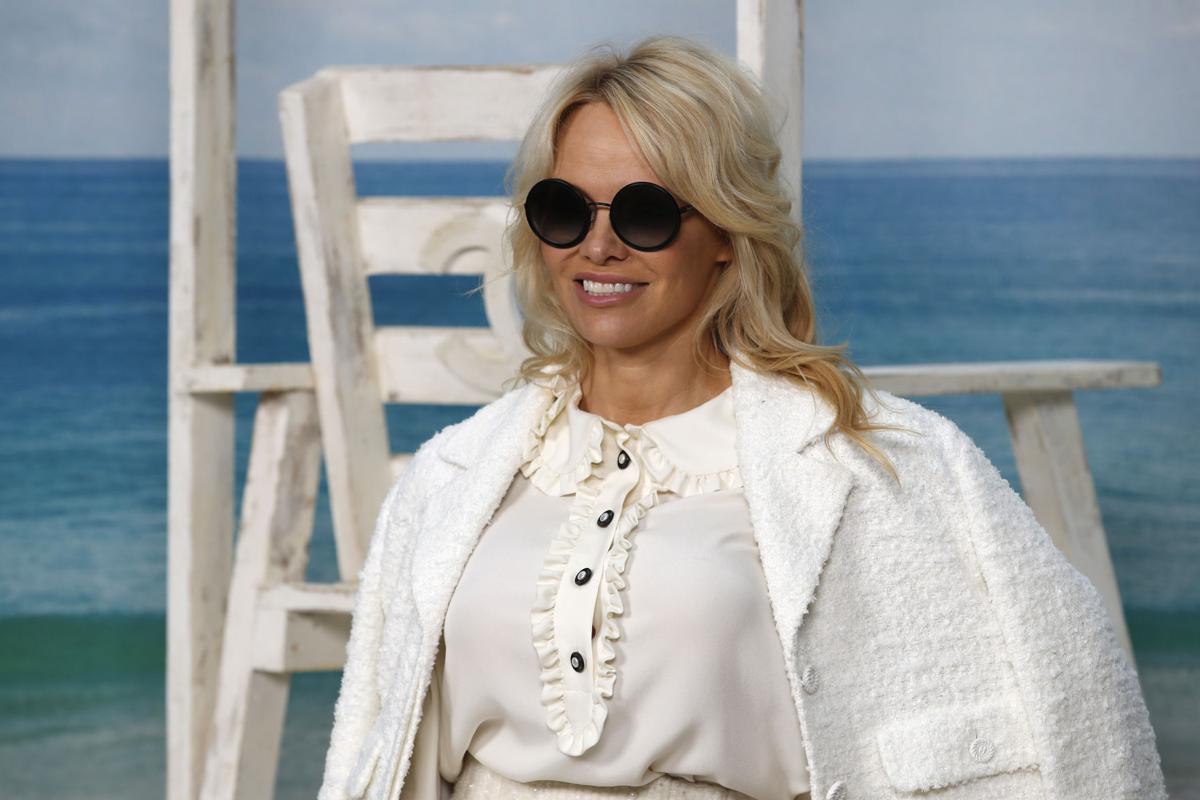 In keeping with the theme, Baywatch star Pamela Anderson took to the FROW, alongside Pharrell Williams, who has starred in several Chanel campaigns.
For the finale, models frolicked, skipped and ran down the shore, arm-in-arm with one another, laughing and giggling along the way – a scene rather evocative of, well, a day at the beach!