Gucci Unveils Concept Store, Soho NY - Luxury Retail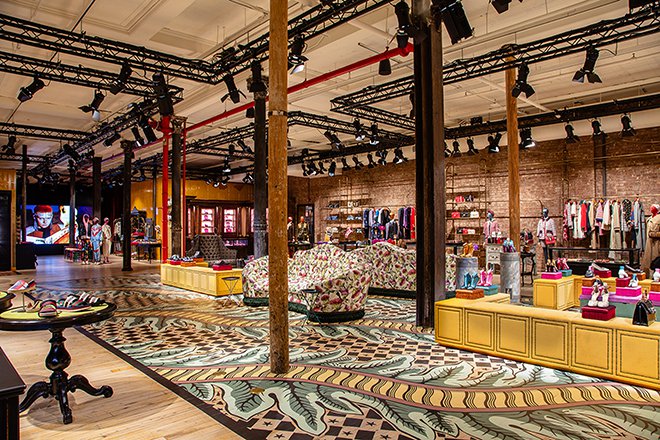 Gucci Unveils First Ever Concept Store In Soho, New York at Wooster Street
Gucci newest retail outpost in Soho, New York is a reflection of Creative Director Alessandro Michele's aesthetic. The concept space also harbours creativity and innovation to convince the internet-savvy generation that there's still a reason to shop in-stores.
The house of Gucci is expanding its presence once again, unveiling its first store in Soho New York at 63 Wooster Street. Gucci's new Soho New York shop follows their footprint established earlier this year with the establishment of Dapper Dan's Atelier. The new Gucci Soho concept space harbours creativity and innovation inspired by the artistic district itself, built as the brand's attempt to deviate from its traditional retail counterpart.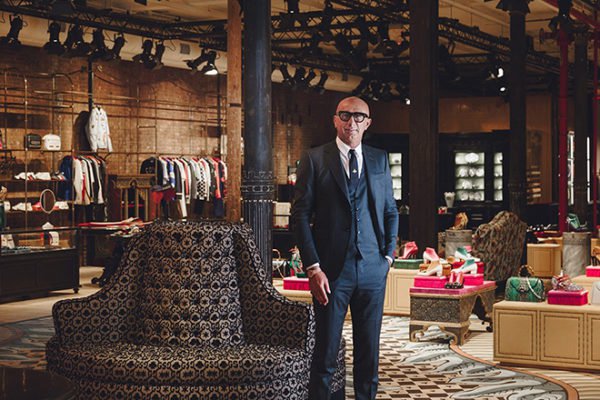 The vintage aspect of Gucci's newest New York outpost stays loyal to the cast-iron architecture that characterizes Soho while the interior decorations pay tribute to creative director Alessandro Michele's widely popular designs. The main change, however, is in the store operations. Gucci seeks to eliminate the cold undertones of its usual store by removing the security guards and the quiet sections for storing expensive jewellery. In its place is a cast of ambassadors trained to tell the Gucci story, thus, bridging the distance between the consumers and the brand. The new Soho store spans across nearly 10,000 square feet furnished with sofas for a homely touch to the original brickwork, wooden floors and tin ceiling. From Sneakers to dresses, the merchandise harmonizes democratically along with Alessandro Michele's aesthetic for the store, promising to provide each customer with a unique shopping experience.
A nod to the house practice of blending traditional with modern, Gucci Wooster debuts a 3D display installation playing host to creatives and film screening, immersing customers to the realm of Gucci. With the steep growth of E-commerce sites like Net-a-Porter and Farfetch driving almost 85 percent of luxury sales last year, it is apparent that Michele is taking an experiential spin on this retail store to give customers a reason to shop in-store rather than shopping online. The challenge now is to keep up with this passion project.
Gucci's introduction to "experiential" retail is no panacea. With many other brands experimenting with innovative store concepts, Chief Executive Marco Bizzarri hints that the only breakthrough would be to create meaningful moments with the customers, where customers are encouraged to handle merchandise freely and enjoy themselves, even if they are not buying anything.