TAG Heuer x Cara Delevingne & David Yarrow - Luxury Retail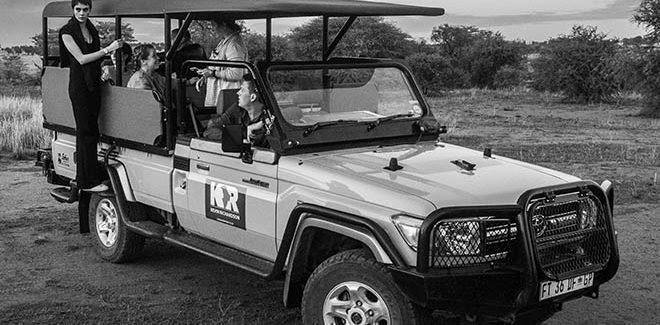 TAG Heuer x Cara Delevingne & David Yarrow: Demonstrate Not Cracking Under Pressure
It is said that the basic principle for success in the watchmaking industry lies in its commercial attractiveness of cool horological innovations.
Cara Delevingne's appointment as TAG Heuer's ambassador in 2015 should hardly come as a surprise. The English model turned actress began crafting her career path aged seventeen after dropping out of school in 2009. Away from a path of traditional academia, Cara has channeled her ambitions and drive, concurrently heading extraordinary opportunities and projects, fronting brands like Burberry, Chanel and Fendi; and now watches for TAG Heuer as their face for women's watches. Nevertheless, despite her ethos for hard work, the star model's rise to fame instigates very polarised opinions. The gamut of Delevingne's fans span from fawning – citing the time her signature bold brows caused a steep decline in sales for many tweezer companies in 2013 – while others more critical, question her credibility and influence in a much saturated industry.
When Delevingne was first announced as the newest face of the luxury watch brand that lists timepieces for thousands of dollars, many found the pairing more unusual than anything – can the mere avatar for youthful zeitgeist inject enthusiasm for accessories and watches currently perceived as irrelevant to millennials? Cara may be the perfect embodiment of TAG Heuer's brand image now, but were we expecting the young audience she reaches through her millions of following on Instagram to start shopping for luxury watches? Nevertheless, three years on, we realise that CEO Jean-Claude Biver was playing the long game with his choice of ambassador – Cara Delevingne currently embodies the brand exactly as Biver envisioned.
"We want our brand (TAG Heuer) to illustrate the bold and open-mindedness of today's youth". – CEO Jean-Claude Biver.


According to Biver, Cara Delevingne is avatar for the brand's Avant Garde Spirit as well as the personification of its current slogan, "Don't Crack under Pressure". That is, "the spirit which pushes us to do things differently, to innovate, to take risks". The campaign captured ably through the lens of fine art photographer David Yarrow, hopes to reconnect with a younger audience on a deeper level, as a literal symbol of the feminist mantra "hear me roar", Delevingne poses face to face with a lion, demonstrating an intense, fearless and feminine visual. The intensity of the image is further amplified by the engagement behind-the-scenes, thanks to Yarrow's peerless skill at capturing a piercing gaze. If anything, the final outcome, to which Yarrow describes as "the heart of the campaign" will be setting the scene for the public to feel intimately close with the brand.