Vintage Jaguar XK120 Roadster for Auction - Luxury Retail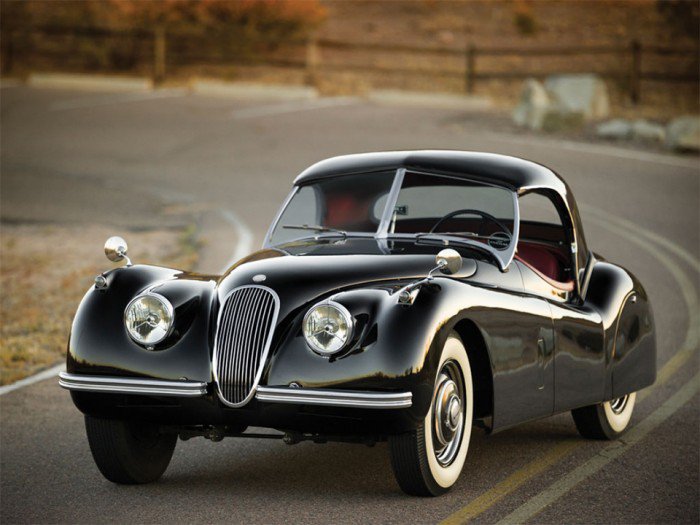 This curvaceous beauty on wheels is scheduled for auction this August. Incredibly good looking, the vintage Roadster is one of the few collection vehicles that will be offered by RM Auctions at Monterey this summer. It is a 1954 Jaguar XK120 Roadster, a model that was produced in several thousand examples, both for racing purposes and for road use.
Very few units can still boast the excellent condition that this baby has. The Jaguar has been carefully restored to perfection and it now has a very Louboutin vibe going on, with a glossy black exterior and a beautiful red interior.
By luxedb.com