"Villa Bianca" Natai beach, Phuket - Luxury Retail
A-cero architects design the interior of an Iniala beach house
International studio a-cero architects has shared with us images of one of their most recent works, the interior design of villa bianca and a restaurant in the Iniala Hotel on Natai beach, Phuket.
The form of the rooms are dictated by curving roofs that almost meet at a central axis oriented towards the ocean. Between them, a linear pool extends the entire length of the structures reaching out past the enclosed spaces towards the shore. As the two rooms volumetrically play off of one another, so the interior design defines similar yet vastly different schemes.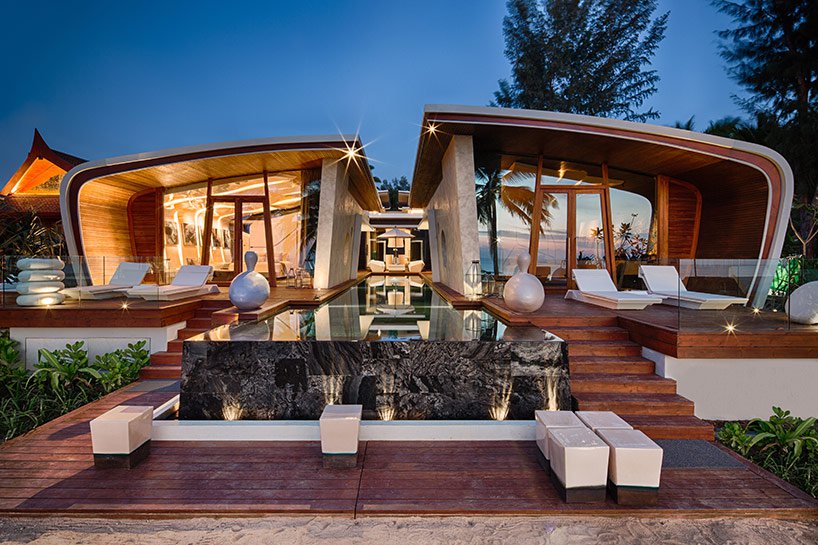 Wood planks wrap the interior of the curving canopy complemented by sinuous white panels- in one unit oriented to point the eye towards the ocean, in the other oriented to emphasize the curving of the structure, in the perpendicular axis.
The orientations also dictate the custom interior furnishings, taking the existing lines to transform them into the fixtures that bring comfort and luxury to the rooms. The reflective white headboards, counters, benches and vanities are crafted from the highest quality polycarbonate so as to erase any hint of seems.