Valextra's new boutique - Luxury Retail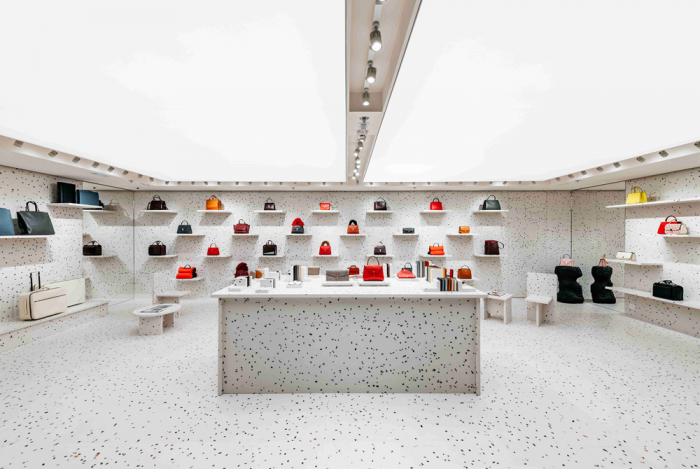 Max Lamb designs Valextra's new boutique in Hong Kong, China
The Milan-based luxury leather bags and accessories manufacturer has now opted for a unit at Harbour City, an upscale mall in the Tsim Sha Tsui area of town, and this time, commissioned London-based designer Max Lamb to create an interior design.

Excellence, quality and elegance: three values typical of Made in Italy, which Valextra has been representing and exporting worldwide. Through its timeless, elegant creations, shown in boutiques designed by the world's most respected talent, the brand made discreet and refined luxury its signature style, becoming a global ambassador for aesthetic research and creativity.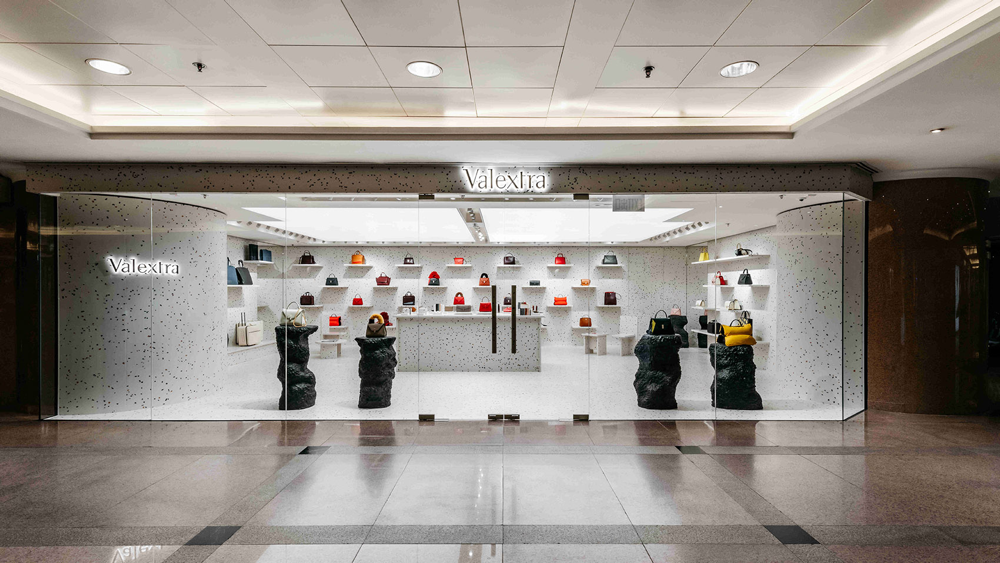 The material features on every corner of the boutique, from floors and walls to the large counter and shelves, all created with the reinterpreted terrazzo. It's a material with a smooth, luminous surface, dotted with small stones in different shapes and colors, which transports visitors to a new dimension that is both material and immaterial, where Valextra's collections appear suspended between time and space. It's an optical total look, whose pragmatism brings to life Valextra's vivid color palette.
The Barrisol ceiling is equipped with invisible spotlights which illuminate the space giving it an unusual aura; below, the Valextra creations are displayed like small Made in Italy masterpieces, works of art created through the savoir faire and dedication to quality typical of the country.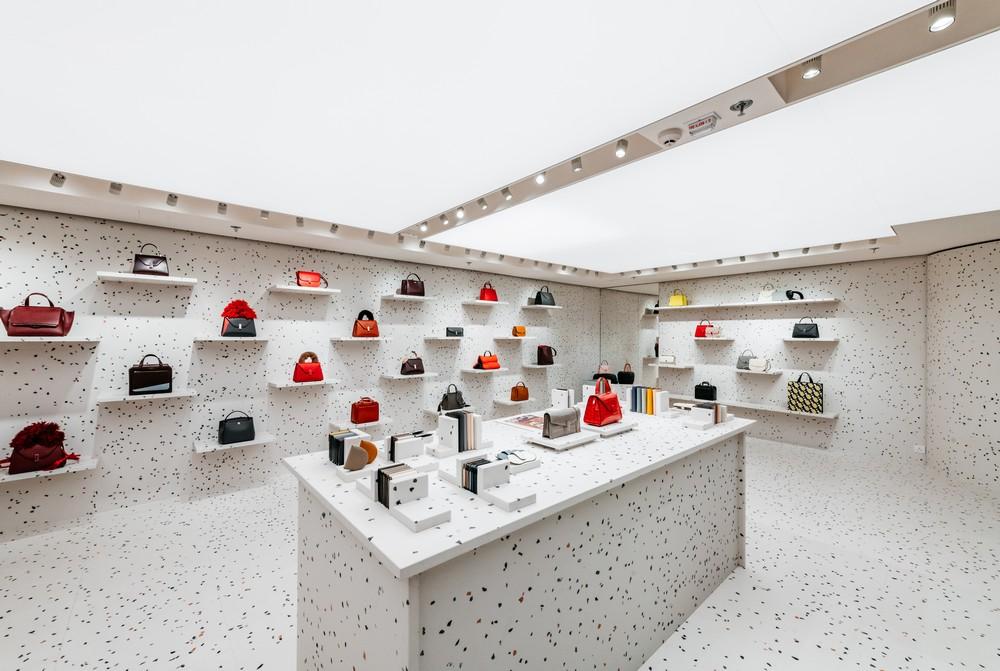 The bright hues and the soft texture of the brand's signature leather punctuate the external walls of the boutique, in playful contrast with the solid aesthetic of the surroundings.
The brand's collections, shown like precious leather jewels, suitably embody Valextra's mission to export its excellence beyond the Italian borders, constantly reinventing its offer while staying faithful to its values.