Utopia by Focal - Luxury Retail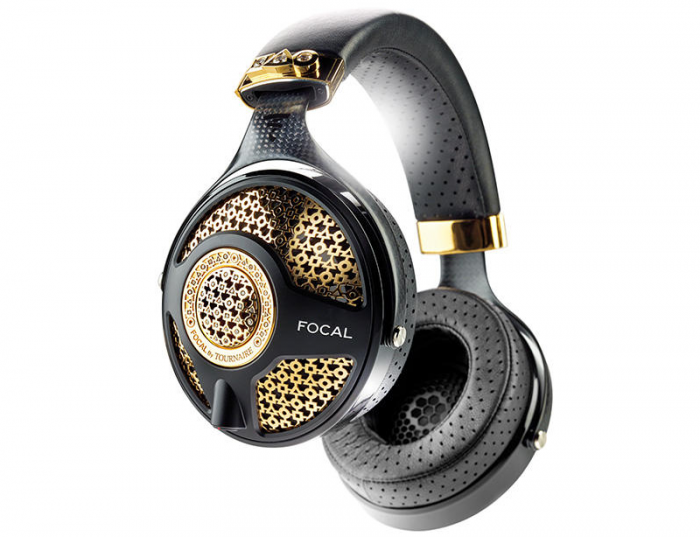 Most Expensive: These Headphones Will Set You Back $120,000
Acoustic purity has arrived in the form of these swanky open-backed circum aural headphones, which finally makes its debut after 35 grand years in the making.
Manufactured in France, Utopia by Focal blends exclusive technology with remarkable realism, backed by the technical brilliance of sweet dynamics and intense clarity and neutrality.
The unique headphones are certainly one-of-a-kind, offering the world its very first audiophile headphones that offer the beauty of totally open-backed full-range speaker drivers with pure Beryllium 'M'-shaped domes. The result is of course, seen (or rather heard) in its remarkable 50kHz frequency response – thanks to the now possible avoidance of any crossover or passive filtering process.
Sophistication is not just experienced in its outstanding natural sound reproduction and remarkable realism. Aside from how one might liken the headphones to having two miniature authentic loudspeakers over your ears, its aesthetic is crafted with only the finest material, from true lambskin leather ear cushions to its carbon fiber yoke.
To add a little zest to the mix,
Foca
l's collaboration with jeweler
Tournaire
has unveiled a grand edition in the form of Utopia by Tournaire. Featuring 18 carat gold and dazzling embellishments featuring six carats of diamonds for a truly glamorous rendition, the headphones are all hand-crafted in Tournaire's workshops.
"Utopia by Tournaire is the fruit of a unique partnership – the perfect symbiosis of Focal, a manufacturer of high-fidelity speaker drivers and loudspeakers for more than 35 years," says Sébastien Dumas, Focal brand and communication director.
The best part getting a pair of these bejeweled bad boys? A portion of proceeds will be donated to the P'tit Louis association, a charity devoted to Louis Biscini. The eight-year-old suffers from rare degenerative disease called spinal muscular atrophy type 1.