UNIQLO, Hamburg - Luxury Retail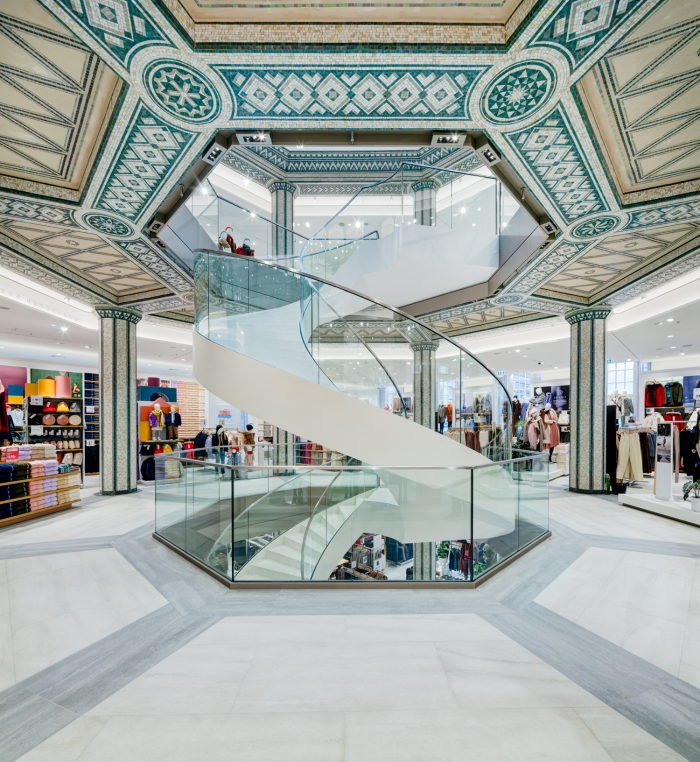 Continuing its ongoing expansion in Germany, UNIQLO has opened a new flagship store in an unserved yet important corner of this major European market: Hamburg.
And the Japanese apparel brand does so in a big way, occupying part of a listed monumental building in the heart of the city. The structure forms an integral part of a redeveloped string of historic structures alongside the Alter Wall street which is to become a new downtown shopping zone. Occupying 1,750 sqm. (18,837 sq.ft.) set across three floors, it's UNIQLO's second biggest store in the country.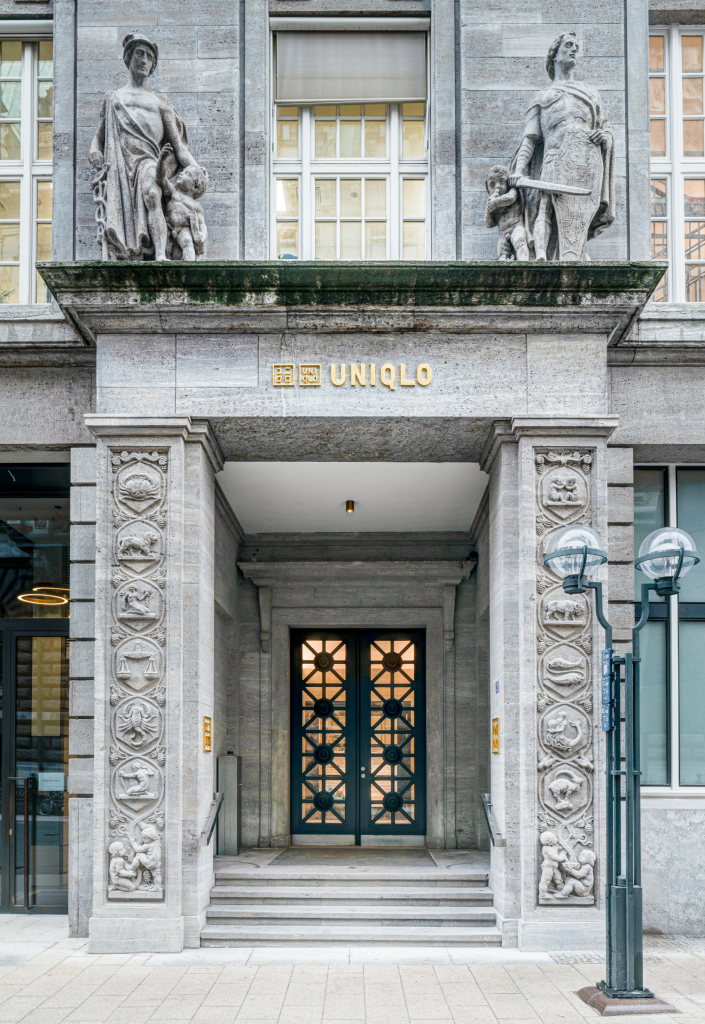 The building's original façade has obviously been retained, but the new interior, created by German practice gmp Architects, lends the premises an unprecedented modern allure. A newly constructed atrium, replete with an octagonal glass roof, both triangular and diamond-shaped surfaces which allows in additional daylight and a spectacular circular staircase which connects all three floors. Adding more local flavour is artist and illustrator Stefan Mosebach who has designed part of the stairwell.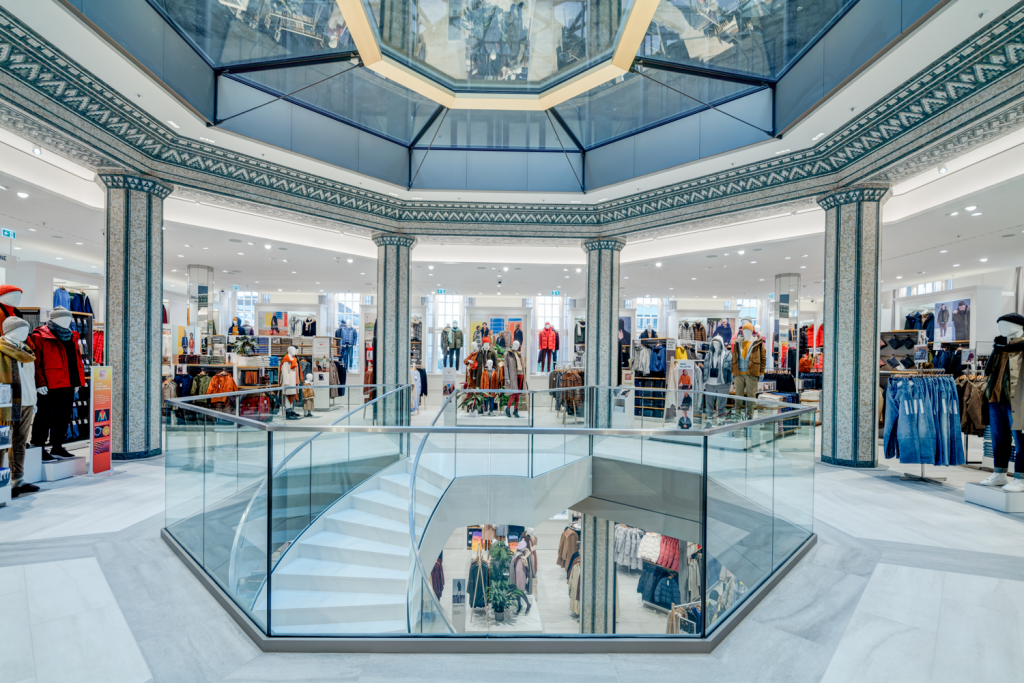 The new UNIQLO flagship store carries the brand's full range of apparel and accessories for men, women and kids.