"This is How We Celebrate", Saks Fifth Avenue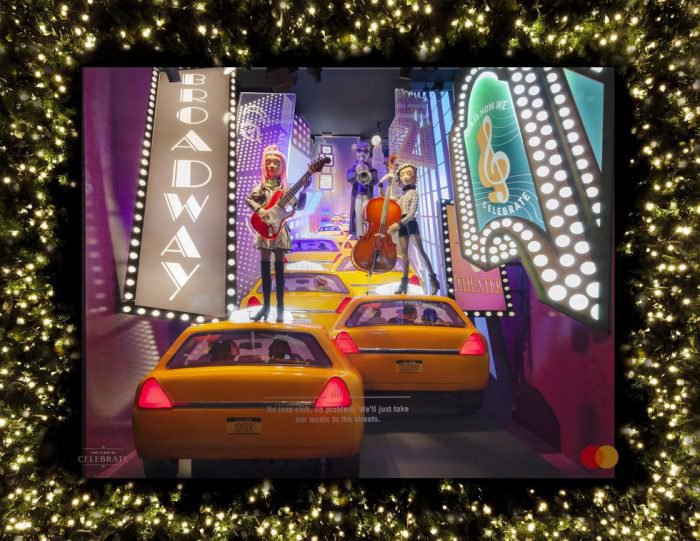 Saks Fifth Avenue's 2020 Holiday Windows
The theme "This is How We Celebrate," has been inspired by all the many ways people celebrate the holidays with their loved ones.
For the 2020 holiday season, Saks' famous Fifth Avenue windows are showcasing holiday traditions and the importance of spending time with loves the theme "This is How We Celebrate", including six windows dedicated scenes from iconic settings in NYC, like this ode to the musical power of Broadway.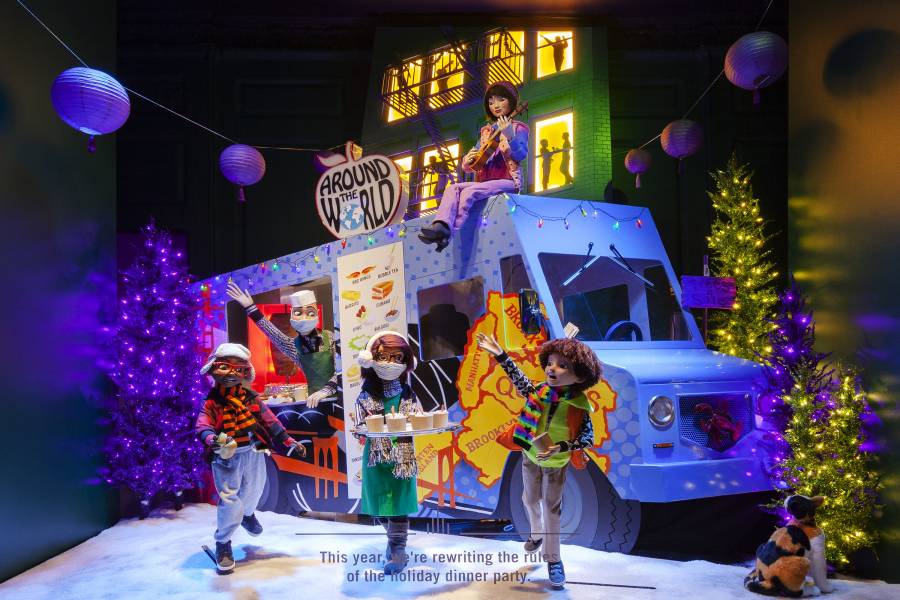 "The center six windows showcase how different people celebrate in iconic settings around the city, with each over-the-top celebration scene bringing a different quintessential New York moment to life," said a recent press release.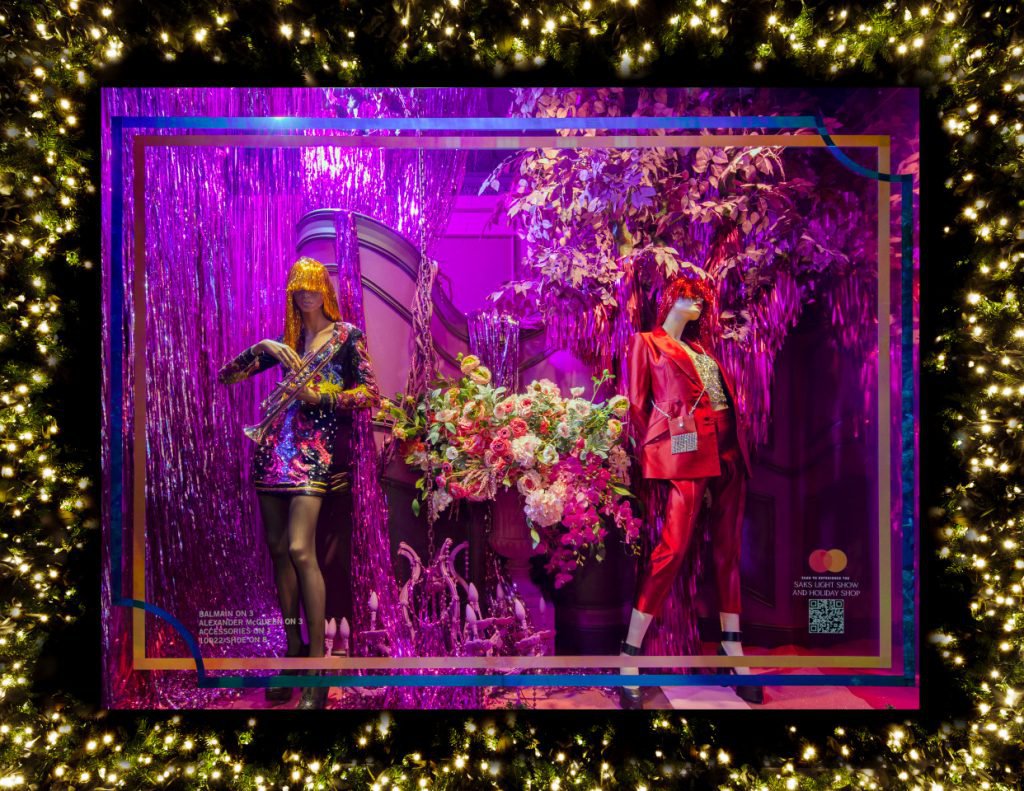 The resulting six windows were designed to bring different, quintessential NYC moments to life, from a musical celebration playing out in Times Square to a young dancer getting an autograph from a ballerina. Both in-store and window displays feature designs by brands including Dries van Noten and Alexander McQueen, along with elements like Mylar-wrapped trees and scattered musical instruments.
In place of holding a large in-person event for the windows' unveiling, the company is hosting multiple livestreams of the displays, hosted by celebrities like Alex Rodriguez. Each benefits a charitable cause, such as Madison Square Boys & Girls Club. Saks is set to donate $100,000 throughout the holiday season to non-profit organizations serving NYC and beyond.
"We like to think of our holiday windows as our annual gift to [the city]," said Essner. "This year, we felt it was more important than ever to uphold this tradition. We hope our windows will deliver fun and escapism this season."
Saks Lights Up Fifth Avenue
The Saks Lights Up Fifth Avenue event series will consist of 20 virtual lighting ceremonies, beginning with the unveiling of the windows and light show on Nov. 23 at 7pm. Every night through Dec. 23 an array of personalities, designers and celebrities will host ceremonies from inside a Fifth Avenue window.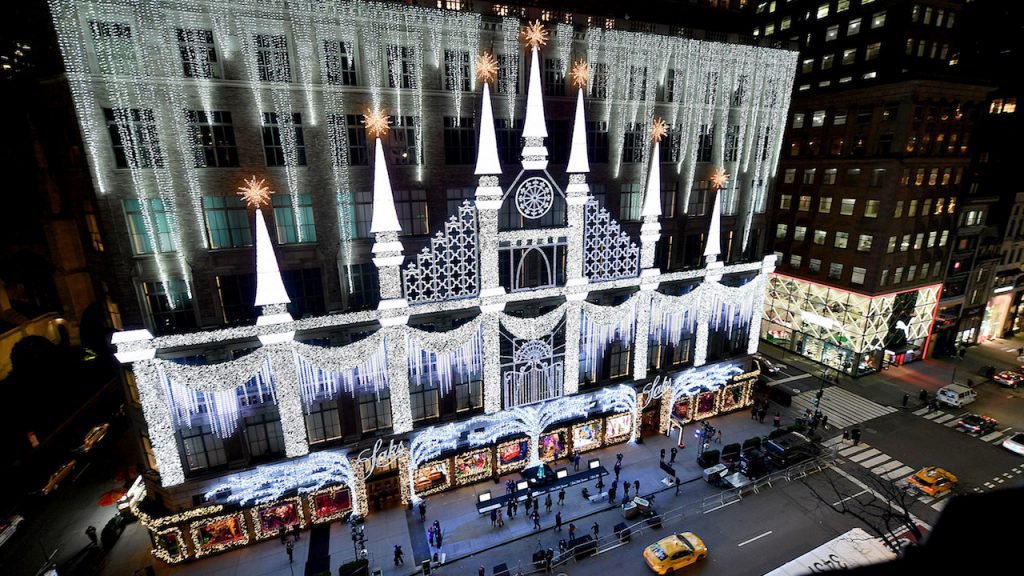 Following the night of the unveiling event, the light show will begin at 4:30pm and repeat every 15 minutes.