Thesaurus of Amarist, unique piece with Swarovski crystals - Luxury Retail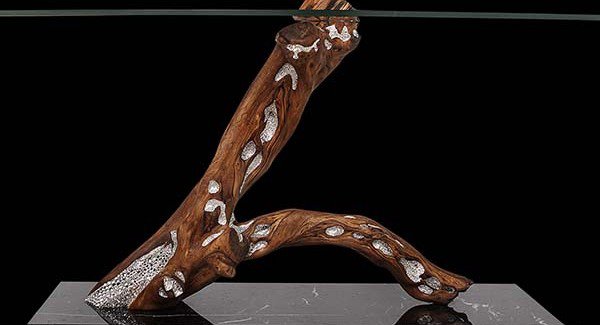 Thesaurus, Latin treasure, treasures symbolizes the passage of time has left trapped.
The Amarist study presents his latest proposal Art-design. fusion of 14,000 Swarovski crystals and a centenarian olive tree trunk merge into the Thesaurus console.

Passion and craftsmanship come together in a single piece.
Swarovski crystals collected by translating these sensations in their infinite flashes. An exotic symbiosis of traditional warmth of wood and its sinuous organic lines, with the elegance and opulence of the crystal.
14000 crystals of different sizes of Swarovski Elements series delicately placed one by one in each calendar cleft olive tree as part of the natural growth of the tree.
A backbone of crystals born of black marble slabs symbolizing the earth and extending vertically up to the console surface formed by a sheet of glass with olive leaf shape.
A process of creating several months of work leading to the first piece of the collection Thesaurus Amarist. A young Spanish brand that wants to open step in the international panorama of art-design.