FONDATION LOUIS VUITTON - Luxury Retail
Frank Gehry's fondation Louis Vuitton opens in paris
Six years after construction began, the 'fondation louis vuitton' is ready to open its doors to the public for the first time. Set within paris' historic bois de boulogne park, the frank gehry-designed museum houses a range of contemporary art works, accommodating a permanent collection alongside temporary and traveling exhibitions.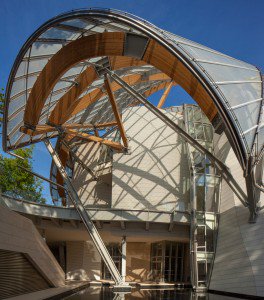 The structure is composed of an assemblage of white blocks clad in panels of fiber-reinforced concrete, with twelve glazed 'sails' supported with structural wooden beams. The entrance foyer at ground floor level is activated with a restaurant and a bookstore, while an adjacent multi-purpose volume can be used as an auditorium capable of accommodating 350 guests.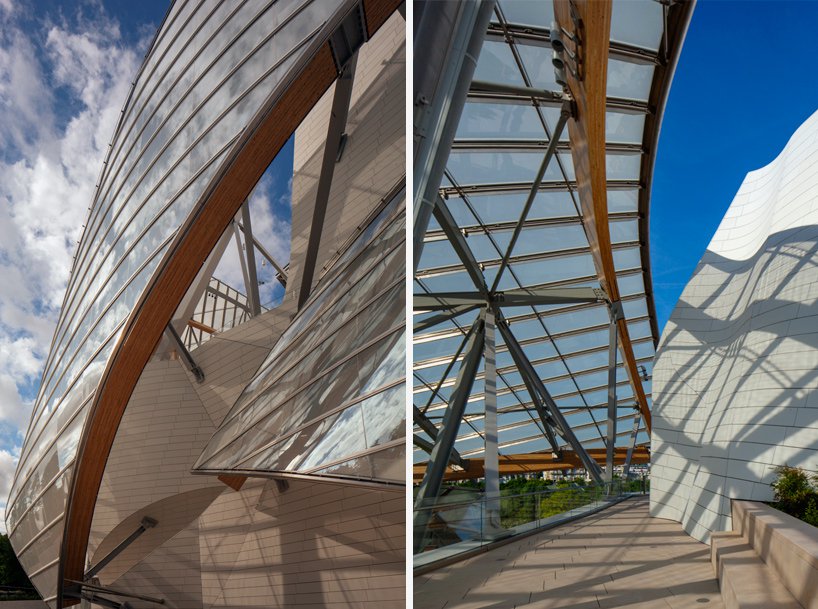 Seeking to bring a sense of nature inside the building, large amounts of glazing enable expansive views across the parkland, while sculptural stairways lead visitors to rooftop gardens and further gallery space. the venue will also stage multi disciplinary performances, meetings and debates, in addition to educational activities targeted towards a younger audience.