The world's most dazzling toilet - Luxury Retail
Dazzling toilet that is decked out in 72.000 Swarovski Crystals
Swarovski crystal studded lavatory bowl has stolen the spotlight, attracting crowds of visitors at the China International Kitchen & Bathroom Expo 2015 in Shanghai.
Created by Japanese jeweler Ginza Tanaka, for Lixil, a tiling and sanitary fixtures manufacturer, the lavish fixture is reportedly covered with a whopping 72,000 Swarovski crystals and comes with a steep price tag. Reportedly a saleslady at the event said the toilet is priced at CNY 388,000 which would be about US$62,548. The handcrafted loo supposedly took a month to make.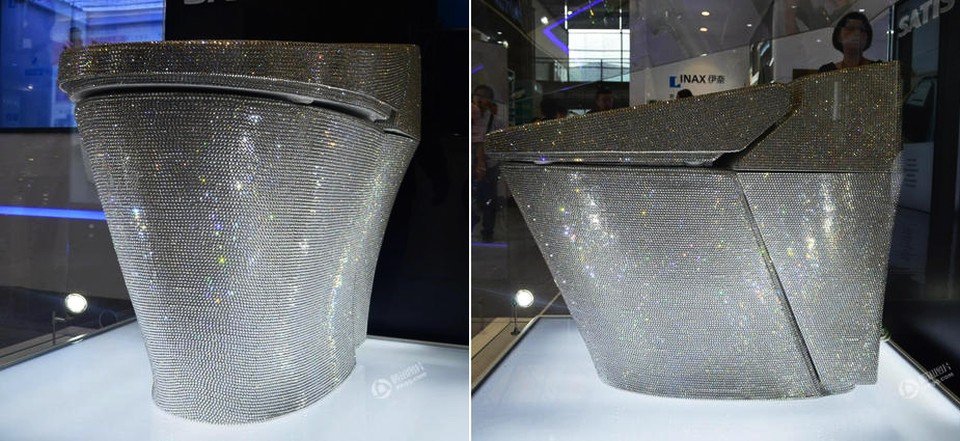 Despite the heavy dose of crystals, this loo is not the world's all time most expensive toilet. That honor belonged to a solid gold seat that had to be melted down after the financial crash of 2008.