The Villas at Ayana - Luxury Retail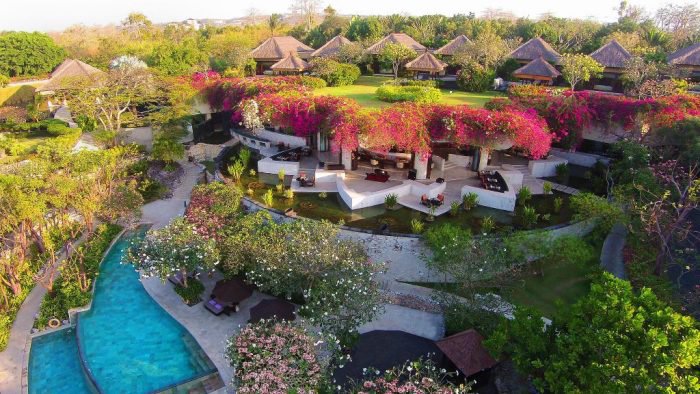 The Villas at Ayana Welcome You in the Heart of Bali
Villas at Ayana, a spectacular addition to the high-end Balinese resort, that just seems too good to be true.
Nestled on top of a cliff overlooking the blissful Indian Ocean, this mesmerizing retreat offers 78 spacious villas, each of them showing off private pools, modern amenities, luxurious linens and indigenous artworks modern, as well as over sized marble bathrooms with anything you might need in your dream vacation to Bali; and have we mentioned the excellent butlers, available 24/7?
The Villas at Ayana Resort will also allow its guests to sample a full spectrum of luxurious features, like 17 differetn restaurants, bars and entertainment options, well-equipped to satisfy all tastes and even ages. And please don't try to ignore the 11 magnificent swimming pools on-site – as if you could – and the 18-hole putting course.
A daily kids' club will make parents' stay here even more enjoyable, while the extraordinary Spa at Ayana will try to take you to cloud nine with its unique offering. There are many other details ready to be enjoyed and experienced at Ayana, but that's for you to find out as soon as you arrive there.