The Singita Pamushana Lodge, luxury and comfort - Luxury Retail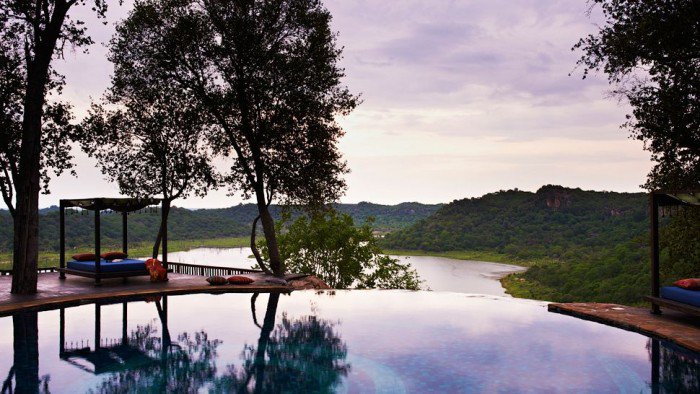 If you want to relax and enjoy the immeasurable beauty of nature without having to compromise on modern amenities and comforts, then you should definitely think about checking in at the Singita Pamushana Lodge.
This luxurious establishment can be found in Zimbabwe, within the Malilangwe Wildlife Reserve to be precise, and it includes no less than 5 luxurious suites as well as a lavish villa.
These outstanding accommodation options blend seamlessly into their natural surroundings thanks to a series of organic design features complemented by dark wood elements. Spending some time here is guaranteed to be a memorable experience, as you would be able to listen to the wonderful sounds of nature while basking in the warm rays of the sun as you walk through the gardens or as you cool off in the plunge pools.
Inside, you'd find modern conveniences and facilities such as a library, a wine cellar, a Jacuzzi, heated swimming pools and a deck that promises exquisite panoramas of the surrounding scenery. And since you're in one of the most incredible places in Africa, it makes sense that you'd want go out and about on exploration or hunting trips. The staff at Singita Pamushana Lodge organizes game trips twice a day, but you could also opt to take part in the San Bushmen Rock Art tour, which would allow you to admire extraordinary indigenous art pieces, some of which are over 2000 years old.