The Rose Gold Cobalt Valkyrie-X - Luxury Retail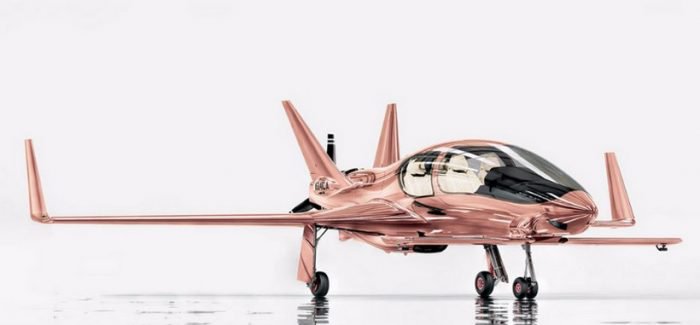 The Rose Gold Cobalt Valkyrie-X Would be a Stunning Statement
This Cobalt Valkyrie-X is rose gold, one incredible example of what a private plane should look like. Sure, we might have a problem with the color, but that's irrelevant considering we can't afford one, at least right now.
The design team at Cobalt, a company founded in Paris back in 2005, offers a mix of French elegance and American innovation with this eye catching project. The brainchild of aerospace engineer David Loury, this Cobalt Valkyrie-X is set to be one of the fastest piston aircrafts in the world, equipped with a 350-hp engine that could fly a pilot and three passengers at speeds of up to 230 mph.
Bragging about a range of up to 1,150 ground miles, the stylish plane features a main structure of high-performance carbon composite, flight controls with pushrod-bellcrank precision mechanisms and a retractable landing gear manufactured from solid alloys of aluminum and stainless steel.
The cockpit is uber luxurious as well, hiding hand-stitched leather seats and suede-like Alcantara, while the controls are rose gold, the seats are an exclusive cream leather with beige- and-taupe headlining and the carpets are anthracite.
To make things interesting, every purchase of a Cobalt Valkyrie-X will get Neiman Marcus to donate $200,000 to The Heart of Neiman Marcus Foundation.