"The Pinnacle Project" - Luxury Retail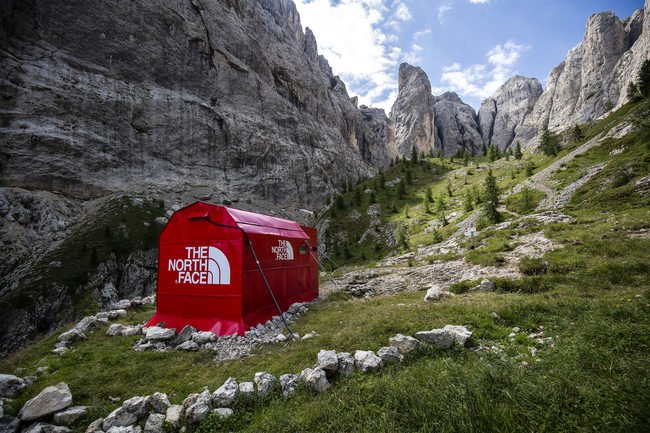 The North Face launches pop-up in the Italian Alps
Outdoor brand The North Face kicked off its Pinnacle Project with the opening of a pop-up showroom in the Italian Alps, where the outdoors, fashion, design and music collide to create an experience for adventurers and rebellious spirits.
American outdoor brand The North Face launched its most intrepid pop-up store yet — set at 2,100m on a mountain peak in the heart of the Dolomites in Italy. It is located in Val San Nicolò and can be only reached on foot.
The unique store, which will run for eight days in total, contains a curated selection of eight collector's items within — donated by famous athletes and adventurers such as Alex Honnold, Conrad Anker, Simone Moro and Caroline Ciavaldini — and marks the start of an adventurous and customer-centric campaign for the company, dubbed the #PinnacleProject.
To get ahold of the items, shoppers must either visit the pop-up store themselves — by trekking two hours into the Italian mountain range to the store's remote location — or, alternatively, join an auction on the brand's website.
The Pinnacle Project will also visit Berlin and Manchester this autumn, with limited-edition collections available for urban adventurers.