The Montecristo Cigar Bar - Luxury Retail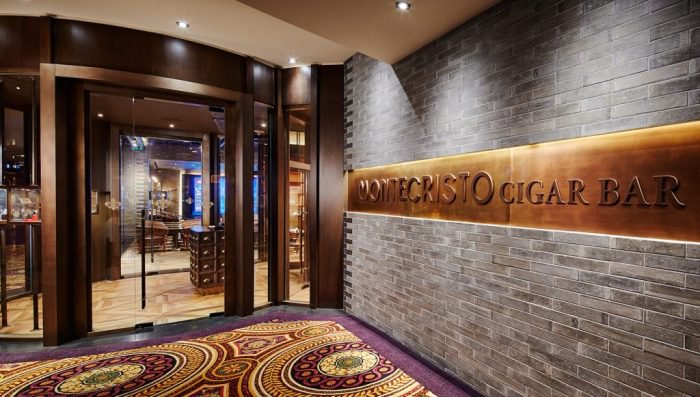 The Montecristo Cigar Bar is the Newest Attraction in Vegas
If you get to Vegas in the near future, do not pass up the chance of checking out the new and stunning Montecristo Cigar Bar.
The simple act of smoking a fine cigar becomes high entertainment here, as one of country's most dramatic cigar lounges has recently opened its doors inside the famed Caesars Palace, allowing visitors to be completely mesmerized by 4,000 square feet of unique aromas and exclusivity.
The Montecristo Cigar Bar brags, among many other things, with a walk-in humidor that stores up to 1,000 cigars, including rarities such as OpusX. And if that isn't enough to get you impressed, please note that the 100-seat bar is where the Captain's List tantalizes with Pappy Van Winkle's Family Reserve.
If you're thinking about enjoying dinner here as well, you should know that you could soon get dishes right from the casino's top restaurants, Guy Savoy and Nobu, delivered right at this fancy cigar bar.