The Modern Art Deco Ralph Lauren - Luxury Retail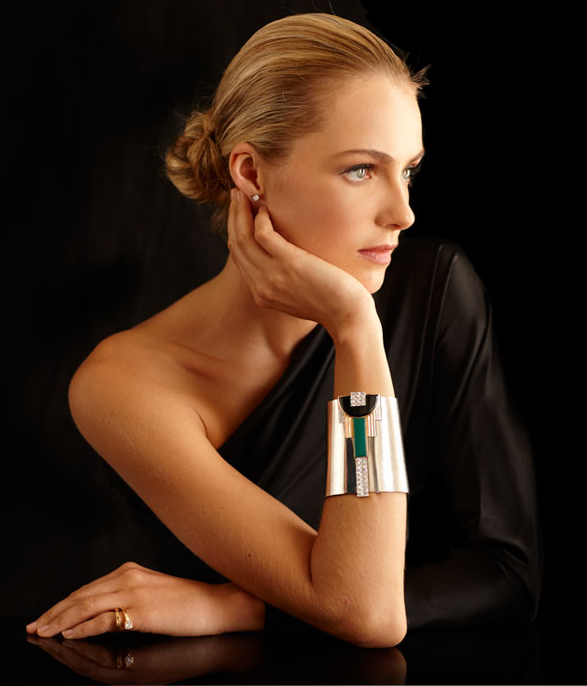 Geometric lines inspired by the Art Deco style.
This collection is an interpretation of the same feminine and timeless time of that great era in architecture and in art.
Resolute and bold silhouettes of these pieces evoke the spirit of all glamor Ralph Lauren collections. These jewelry made in white gold and rose gold 18K are set with sparkling bright, green agate and black onyx.
Earrings, necklaces and pendants are adorned with emeralds and spinels black color. The contrasting colors gives this collection of modern and extremely chic spirit a vintage touch.
" I feel extremely proud to present my jewelry collection. Pieces that illustrate the beauty, luxury and that timeless glamor that has always liked. Each intepreta collection's most iconic grounds of my designs, and for distinguished savoir-faire that combines the skills of the best master craftsmen jewelers gems exception.
When I design, I imagine a woman in full within an entire universe, from the clothes that looks to the lifestyle you lead. Her accessories – shoes, purse, perfumes – are what define its size. My jewelry collection will bring the finishing touch to each of the styles to choose from: chic, stylish, bohemian or romantic.  "  Ralph Lauren .