Luxury Trains of India - Luxury Retail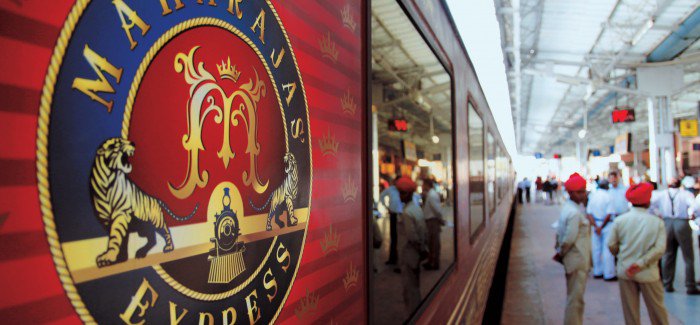 Used either for daily commute or covering journeys that span days, the Indian Railways are a part of our lives in more ways than one. However, there is a side to this institution that is known only to a few, yet one that attracts both, domestic and international travellers. Stylish, sophisticated and stately, the luxury trains of India are evocative of our heritage and cultural generosity, making them the perfect gateways to experience the country's diverse landscape.
Maharajas' Express
Managed by Indian Railway Catering and Tourism Corporation (IRCTC), the Maharajas' Express makes one feel like the era of kings never ended. The interiors are designed to recreate the elegance and affluence of the erstwhile maharajas of India, whereas the contemporary amenities promise five-star luxury. The train offers a range of five itineraries between the months of September and April, which include experiences such as meeting the royal family at one of the largest dinosaur fossil sites in Balasinor, exploring the temples of Khajuraho, dining at an elephant polo match in Jaipur, enjoying a sundowner on the sand dunes of Bikaner, and indulging in a champagne breakfast overlooking the Taj Mahal, just to name a few. Packages range from 4 days/3 nights to 8 days/7 nights and cover major Indian cities like Mumbai, Delhi, Agra and Jaipur, among others.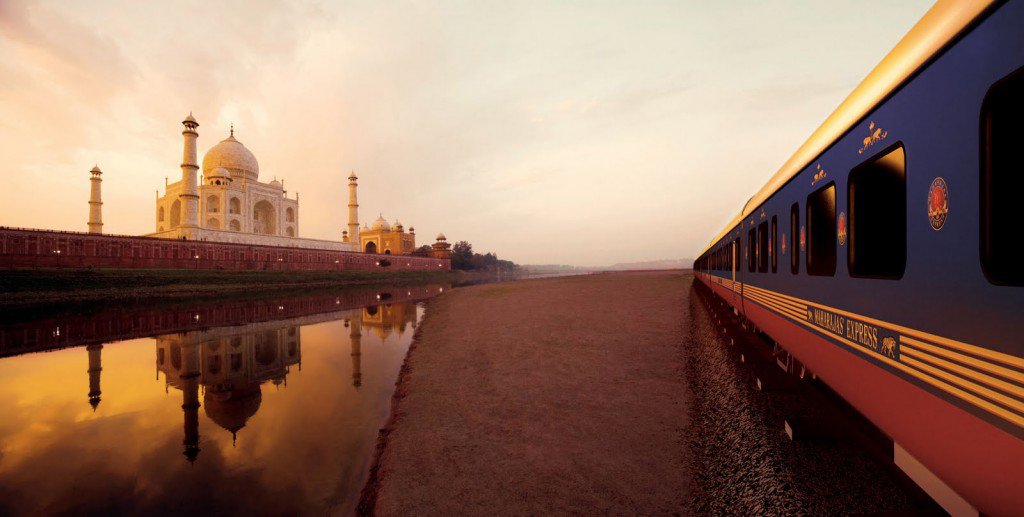 Amenities
Apart from state-ofthe-art amenities and a carefully-designed itinerary, the Maharajas' Express hosts exclusive gala events at major destinations with an opportunity to meet Indian royalty. A high staff-to-guest ratio indicates the level of personalised attention in services. The train features 14 guest carriages with 43 cabins in total. These include 20 deluxe cabins, 18 junior suites, four suites and one truly classical presidential suite, all of which have ensuite bathrooms and a range of facilities. The train also offers round-the-clock services of a paramedic along with air ambulance services in case of an emergency. Every cabin has large windows, so that guests can savour the landscape. All coaches also offer direct dialling telephones to make international calls, in-room electronic safety lockers and spacious wardrobes to unpack your bags and settle in for the journey.
Palace on Wheels
Managed by Rajasthan Tourism Development Corporation (RTDC), Palace on Wheels has epitomised luxury travel in India for more than three decades. Palace on Wheels, introduced in 1982, by the late Rajmata of Jaipur, Gayatri Devi, showcases Rajasthan and in turn, India as a whole in its magnificence. Since the train was restored from the old coaches and saloons of the railways, it has maintained an intriguing antique charm, which is greatly appreciated by international visitors. The train is the first luxury tourist train of the country, and reflects the lifestyle of the maharajas. Covering major destinations in north India, the train chugs out of Safdarjung Railway Station, New Delhi on a week-long run through Rajasthan every Wednesday night, and travels through cities like Jaipur, Sawai Madhopur, Chittaurgarh, Udaipur, Jaisalmer, Jodhpur, Bharatpur and Agra, before returning to Delhi. The Palace on Wheels is the first luxury tourist train of the country, and reflects the lifestyle of the maharajas.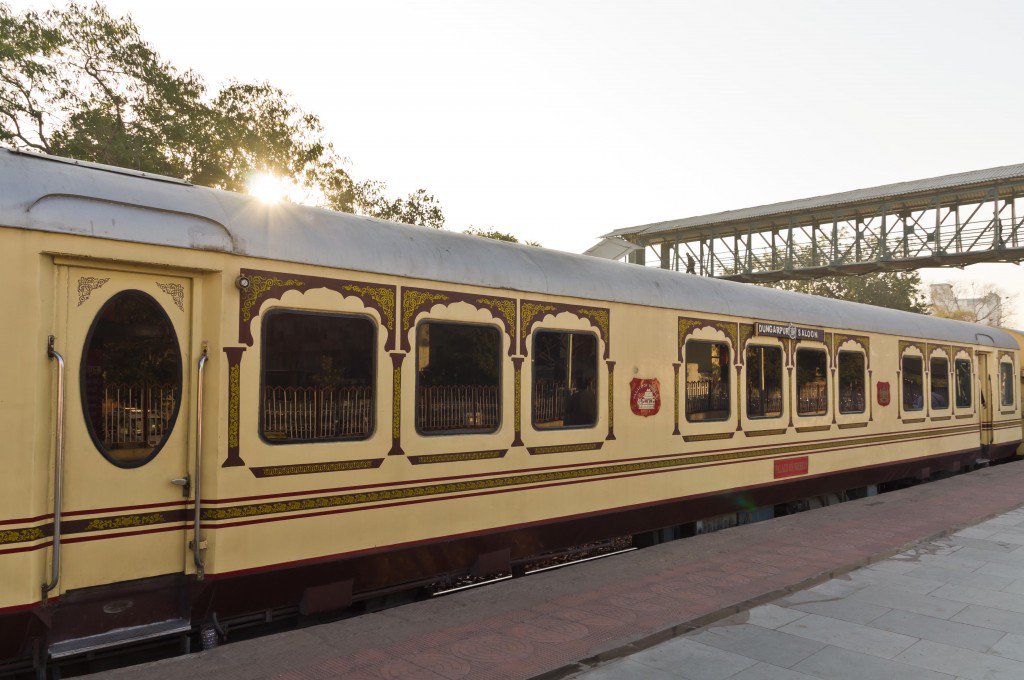 Amenities
The train has 14 saloons in all, each equipped with four twin-bed chambers, with attached baths and modern conveniences. The saloons are designed and furnished depicting the lifestyle theme of erstwhile princely states. Each coach has a seating lounge where passengers can mingle, watch the changing landscape, or enjoy a drink. Guests can enjoy gourmet dining in the two restaurant cars, Maharaja and Maharani, with a choice of Indian, Continental and Chinese cuisines. The clientele include a large number of foreigners from Europe and America and a fair share of affluent Indians and NRIs. To ensure security, the train enjoys a special security cover by police and intelligence agencies. It also boasts of a Royal Spa for massages, therapies and revitalising solutions amidst a royal ambience.
Deccan Odyssey
Currently in a phase of restructuring its route, the Deccan Odyssey was started to boost tourism in the Konkan region covering areas of cultural and historic importance like Ratnagiri, Sindhudurg, Goa, Belgaum, Kolhapur, Pune, Nashik, Aurangabad, Ajanta-Ellora and Mumbai. Managed by Maharashtra Tourism Development Corporation (MTDC), the train leaves every Wednesday from Mumbai. Since its inception it has, from time to time, refurbished its facilities and services in a quest to enhance travel experience. Inspired by the imperial carriages used by maharajas, each coach of this luxury train draws its influence from a different royal era of Maharashtra, which was ruled by diverse dynasties.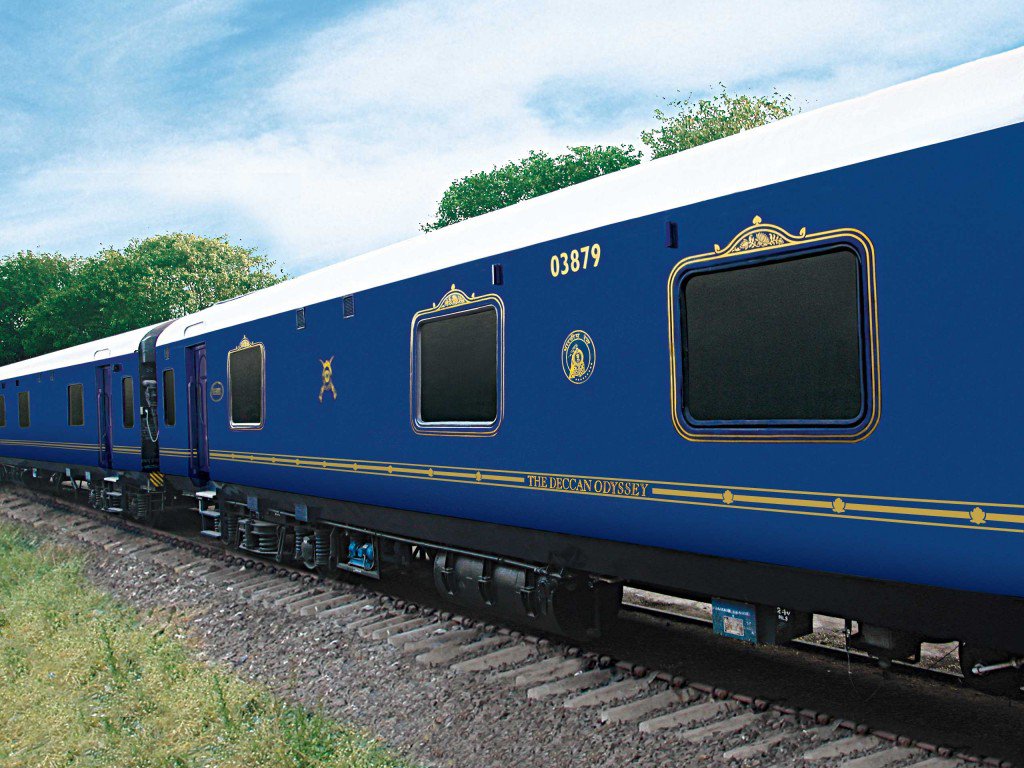 Amenities
Deccan Odyssey comprises 21 well-appointed coaches, of which 12 are for accommodation and the rest assigned for dining, lounge, conference car and spa. There are two multi-cuisine restaurants, Peshwa I and Peshwa II, where stewards-garbed in traditional Maharashtrian attire-serve the choicest of delicacies. The elegantly designed onboard bar, Mumbai Hi, is the ultimate place to taste some of the best varieties of wines and spirits collected from all around the world, the perfect way to spend your evening after exploring erstwhile palaces and forts. For business travellers, there is a dedicated conference car onboard the train. Finally, to conclude your tryst with tranquillity, there is a fully-equipped health spa centre offering a range of spa and massage therapies to transform the journey into a rejuvenating experience.