The Lux Dog harness - Luxury Retail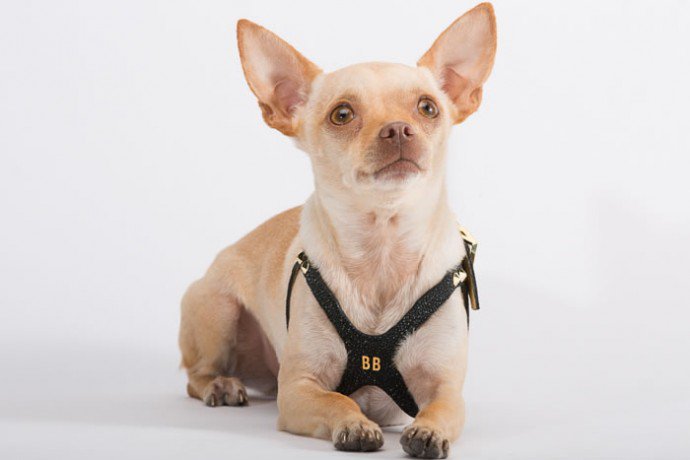 Design and luxury pioneering, U.S based brand Brikk just announced their latest, over-the-top product, not for humans this time, but for their furry four-legged companions – The Lux Dog harness.
ULTIMATE PET BLING – A $10,000 DIAMOND ENCRUSTED DOG HARNESS
The dog harness was made in collaboration with Buddy Belts, the Canadian pet brand that is widely known for its Buddy Belt Harness, to create one with more grandeur and gold. Literally! The Lux harness is made of high quality black stingray leather and has another layer of softer leather on the underneath of the belt. The belt has a 24-carat yellow gold plated adjustable buckle and a few well-placed ornaments in the form of Brikk's signature heptagon studs, all over the harness. The gold plated buckle is also encrusted with a little over a carat of colorless diamonds.
The Lux Dog harness, has a stylish strappy look to it and like all other Buddy Belts harnesses, it is available in sizes 1-10, depending on the weight and size of the dog. Prices vary according to the size and will range from $7,000 for sizes 1-4, $8,500 for sizes 5-7 and $10,000 for the rest.