Chanel handbags: the Girl, Boy and 11.12 - Luxury Retail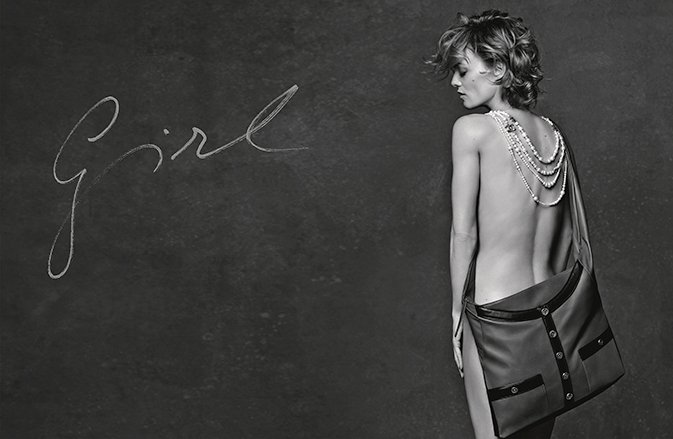 In keeping with Chanel's tradition, the black-and-white images of the three muses were shot by Karl Lagerfeld
Kristen Stewart, Vanessa Paradis and Alice Dellal show off Chanel's latest must-have handbags: the Girl, Boy and 11.12.
Karl Lagerfeld's holy Chanel handbag trinity
Karl Lagerfeld, the 81-year-old creative director of Chanel, isn't one to do things by halves. As such, he has enlisted not one but three sophisticates to showcase the French fashion house's latest handbags.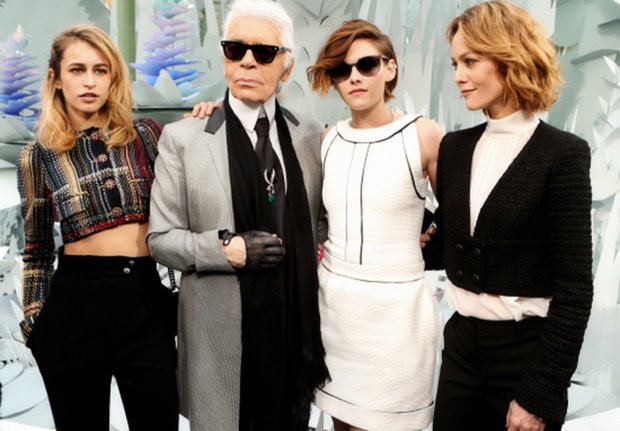 First up is Kristen Stewart, who 'embodies' the 11.12, the latest update on Chanel's classic 2.55 flap bag (named so after February 1955, the date it was created by Gabrielle 'Coco' Chanel).
Originally designed by Coco to 'free up the hands' thanks to its chain interwoven with leather ribbon, which allowed it to be carried on the shoulder, to this day it maintains its classic design signatures: quilting inspired by the equestrian universe that Gabrielle Chanel loved so much, garnet leather lining, which reminded Coco of the colour of the uniform she had to wear at the Aubazine orphanage, and the regular twist clasp called the "Mademoiselle".
For this season it has been reworked by Lagerfeld, its traditional diamond quliting replaced with a chevron pattern.
Alice Dellal takes on the 'Boy' bag, a flap bag named after Boy Capel, the great love of Coco Chanel's life. "Chanel had this attitude, it's the very spirit of Chanel. She'd picked it up from Boy Capel," comments Lagerfeld.
Finally, Parisian actress and singer Vanessa Paradis showcases the new 'Girl' bag, which is inspired by the emblematic jacket of the fashion house.