The Khyber Himalayan Resort & Spa - Luxury Retail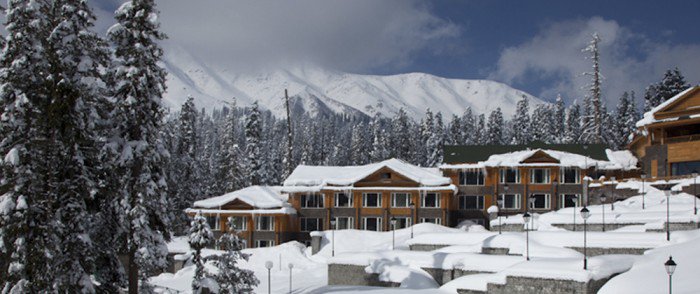 The Khyber Himalayan Resort & Spa is the Best Luxury Ski Resort, 2014
High above sea level, perched on the Pir Panjal range of the Himalayas, is Gulmarg's latest pride – The Khyber Himalayan Resort & Spa which was recently awarded as Asia's Best Luxury Ski Resort for 2014. Nominated a year ago by the World Luxury Hotel Awards, this Gulmarg ski resort was recently bestowed with the title at a special award ceremony held at the Bay Hotel's majestic Rotunda in Cape Town, South Africa.
A Skiing Abode
Operational since 2006, housing 85 spacious rooms, the resort is quaintly nestled in the midst of locally sourced pines, with exteriors and interiors that stand true to the architectural heritage of Kashmir. Accompanying the resort's immaculately beautiful outdoors is its luxurious heated swimming pool, mini theatre, a well-curated cigar lounge and a well-equipped spa.
The resort, a neighbour to the world's highest skiing point called the Gulmarg Gondola, recruits a team of certified instructors with A-class quality equipment (from the Indian Institue of Skiing and Mountaineering), has freshly powdered slopes and a personal concierge to plan your skiing itinerary.
Besides awarding the ski resort, the ceremony also awarded few other Indian hotels like The Imperial from New Delhi as the Best Historical Hotel in Asia and Sofitel BKC as the Best Luxury Hotel in India.