"The FOUNDATION of play" Hermès Barcelona - Luxury Retail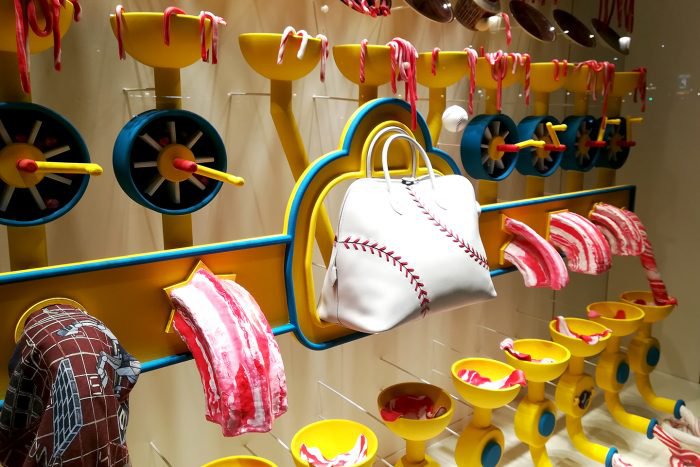 "The FOUNDATION of play" Hermès Barcelona 2018 by Levi van Veluw
Fusion of art and fashion in a window display´s designs where inspiration is in the play.
Hermès boutique in Paseo de Gracia, Barcelona hosts the designs of an international artist to decorate its main window display. The Dutch artist Levi van Veluw and his work  of art "The Foundation of play" takes up since last month this space in which art and fashion are totally merged.
As Levi van Veluw explains:
"Ideas come while playing. The window of Hermès Barcelona will be transformed in an imaginary world of clay owing through tubes and funnels, being pressed and transformed into shapes, ideas, objects and products.
In this window clay is used as a metaphor for fantasy, a basis matter that can be transformed into anything the creative mind will allow. The roots of play in childhood will be visualized in a way it does an appeal on the visitors childhood memories which contain an endless ow of possibilities, curiosity and joy.
This installation is a visualization of a creative process. You start at one point, you create, let it ow, start over again, mix all idea's and nally you have a result. But in the end even the result needs to be rede ned as the creative process will always continue."
Mixing different materials Levi has managed to create a work of art that simulates a production machinery that reminds us a children's play such as making clay figures. Hermès showed products are part of the result of putting "the machine" into operation.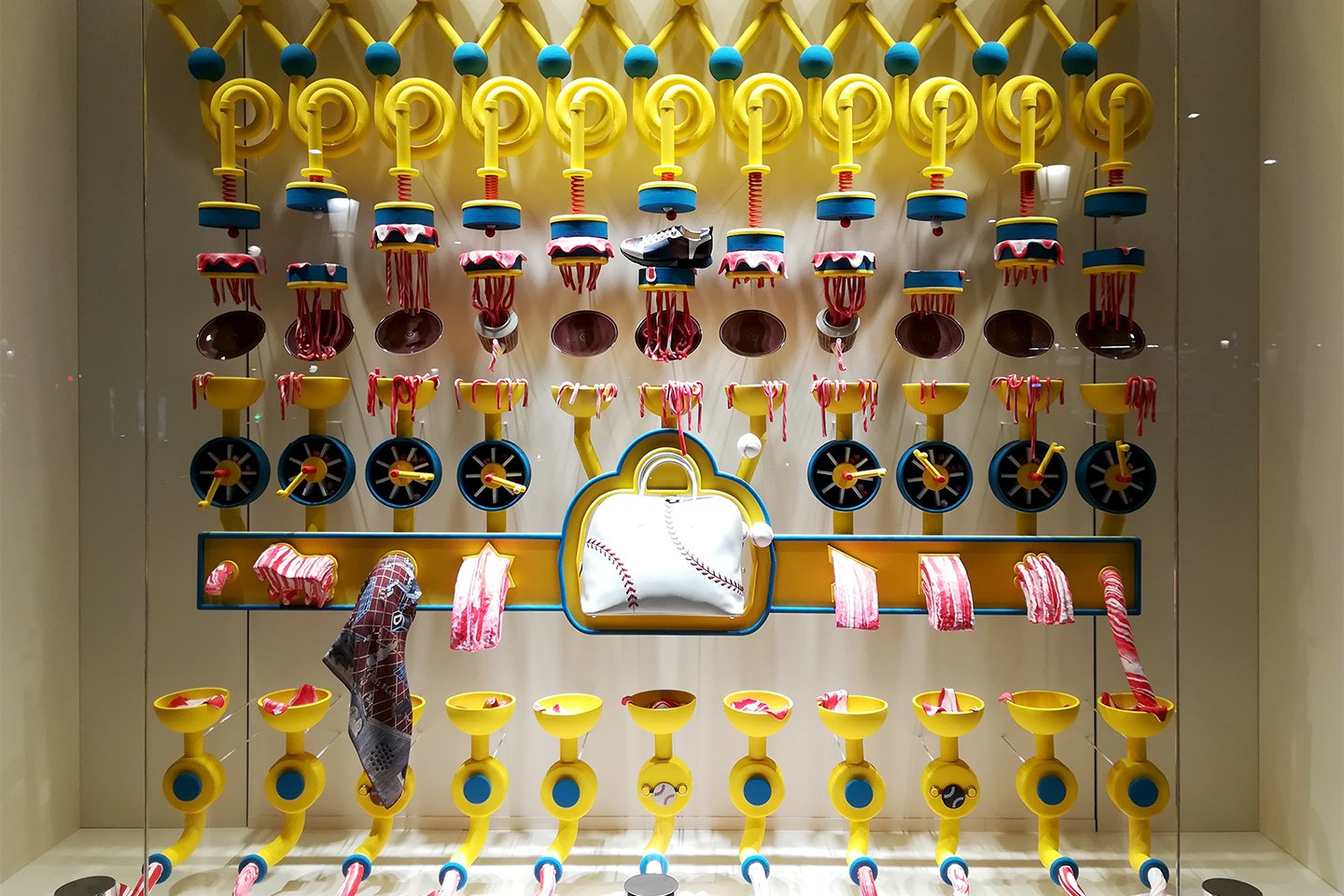 A colorful, moldable and sweet window display that makes you want to play, this is the new Hermès Spain artist´s window display in which INSTORE has collaborated as an installation company.