"The Female Divine" by Dior - Luxury Retail
Dior Presents The Female Divine in Collaboration with Judy Chicago
Designed at the personal request of Creative Director Maria Grazia Chiuri, The Female Divine by Judy Chicago presents an alternative history where matriarchal principles take precedence.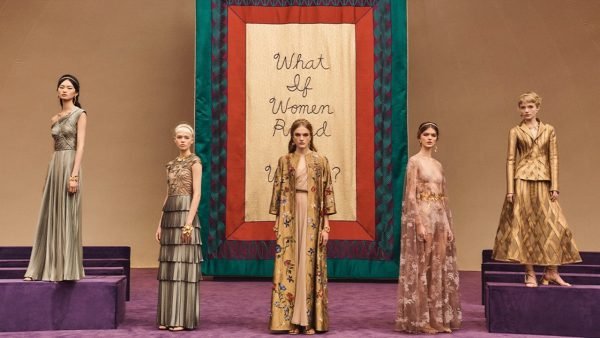 At Christian Dior's spring 2020 haute couture show in Paris, attendees were ushered inside an enormous womblike chamber, with a curved mauve ceiling and soft lilac carpeting. The space was part of a 225-foot-long and 45-foot-high inflatable anthropomorphic sculpture, installed in the gardens of the Musée Rodin, by the pioneering American artist Judy Chicago.
The 80-year-old first designed the structure, which represents a goddess figure with round feminine forms, in the late 1970s, though it was never realized in three dimensions.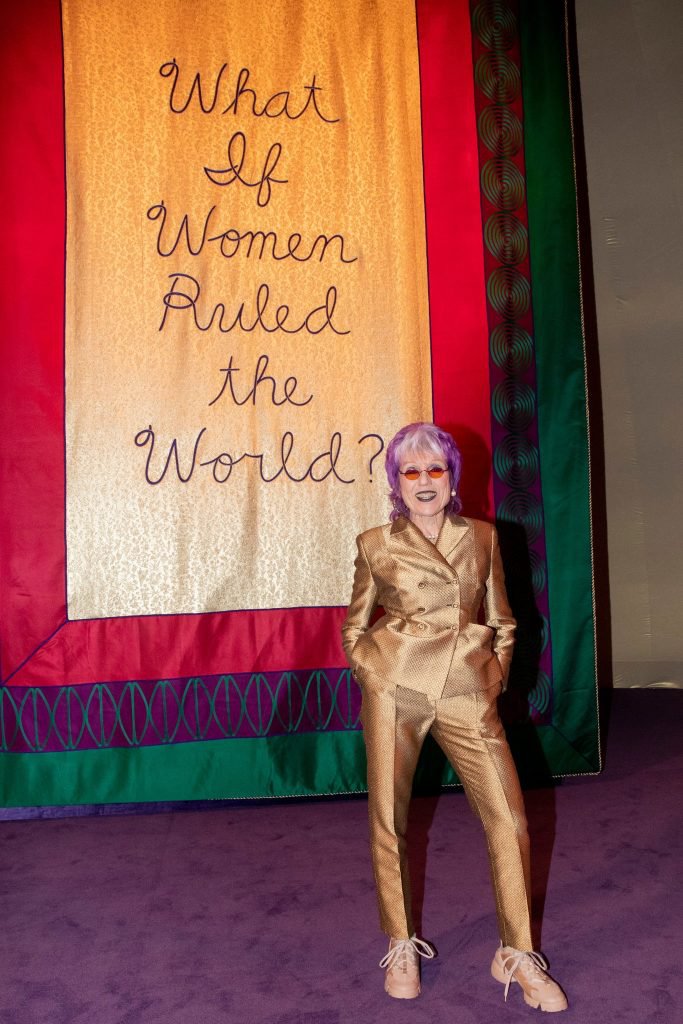 The work, titled "The Female Divine," served as the show venue and also contained 21 vividly colored, hand-appliquéd and embroidered velvet banners that lined the runway. Each was stitched with a query that related to the work's driving proposition, which was written across a central banner: "What If Women Ruled the World?" The prompts ranged from the material — "Would Buildings Resemble Wombs?" — to the political and social: "Would God Be Female?" and "Would There Be Violence?" They were all questions that have been present in Chicago's work since she began her practice in the 1960s.
The tapestries, which are almost 10 feet tall and 7 feet wide, illuminated this in a spectacular fashion: Each of them was handmade by female students from the Chanakya School of Craft, a nonprofit organization based in Mumbai, India, that teaches women artisanal techniques that were traditionally practiced by men.
The Female Divine thus, aims to present an alternative history in which matriarchal principles are applied in the 21st century. Inviting guests to proactively reconsider gender roles and the subsequent power relationships that have since determined the way society functions as a whole.