The Cosmos Bed - Luxury Retail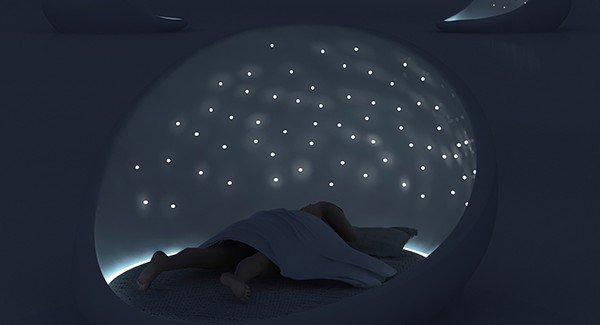 You'd be hard pressed to find a single person who hasn't laid back and enjoyed the night sky.

The Cosmos Bed is not only equipped with these lights that resemble stars but emits sounds of country life.
This creative design capitalizes on our very human curiosity with the stars, mimicking the twinkling starlight, outdoor noise and even scents to create a therapeutic and relaxing space to sleep. Whether it's too cold outside or you're just trying to avoid creepy night crawlers, it's perfect for cozying up next to someone in the comfort of home.