The Barkley Pet Hotel and Spa, Los Angeles - Luxury Retail
Luxury Hotels Pet
The hotel service dedicated to pets is a phenomenon linked to luxury that is going through the roof, especially in the United States.
These hotels with exclusive services for dogs and cats foodies are beginning to open in Europe, Brazil and Australia a couple of years now.
Authentic five-star resorts that offer everything from luxury cars to chauffeured authentic dishes created by chefs, beauty treatments, and fitness with a personal trainer.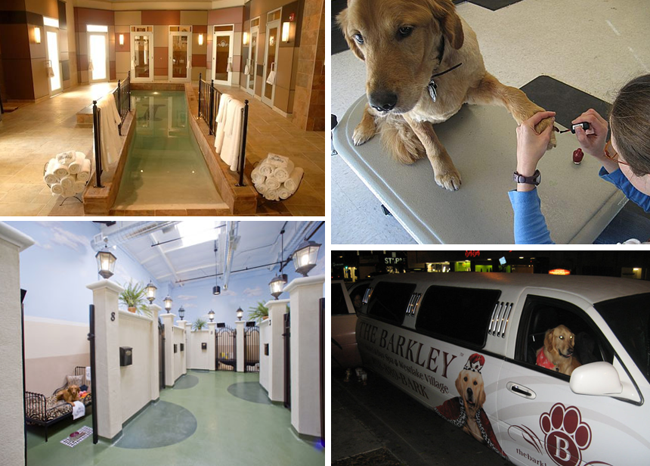 The Barkley Pet Hotel and Spa also offers, for example, a shopping center with stores such prestigious brands such as Pucci, Neiman Barcus, Sniffany & Co where we can buy clothes, accessories (leashes, collars, toys, etc.), and home furnishings (beds made ??to measure and custom bowls to eat and drink).
Not to forget to mention, as is logical, elegant and comfortable suites where our best friends until we can wait for the holidays.