TAG Heuer connected modular 45 full diamond - Luxury Retail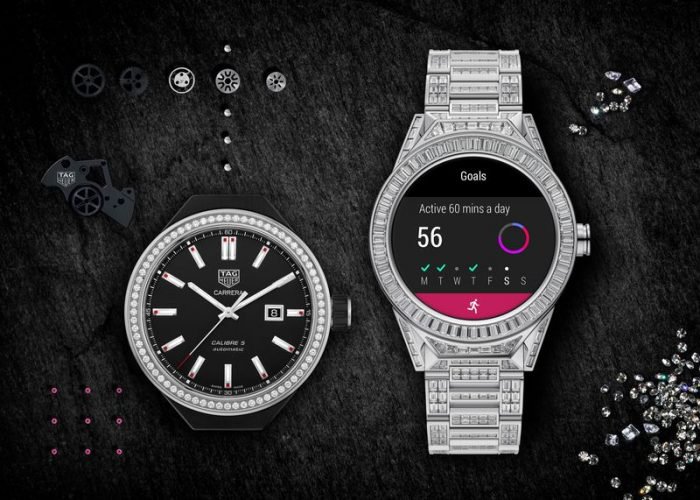 TAG Heuer's latest creation is the world's most expensive smartwatch to date
Developed in collaboration with Intel and Google, the TAG Heuer Connected Modular 45 Full Diamond has all the elegance, features and finishes of a fine wristwatch.
This latest version is fully diamond paved. The 45mm case is in 18K PD125 polished white gold, and 589 VVS baguette size diamonds adorn the bezel (78 VVS), the lugs (16 VVS) and the bracelet (495 VVS). A total of 23.35 carats.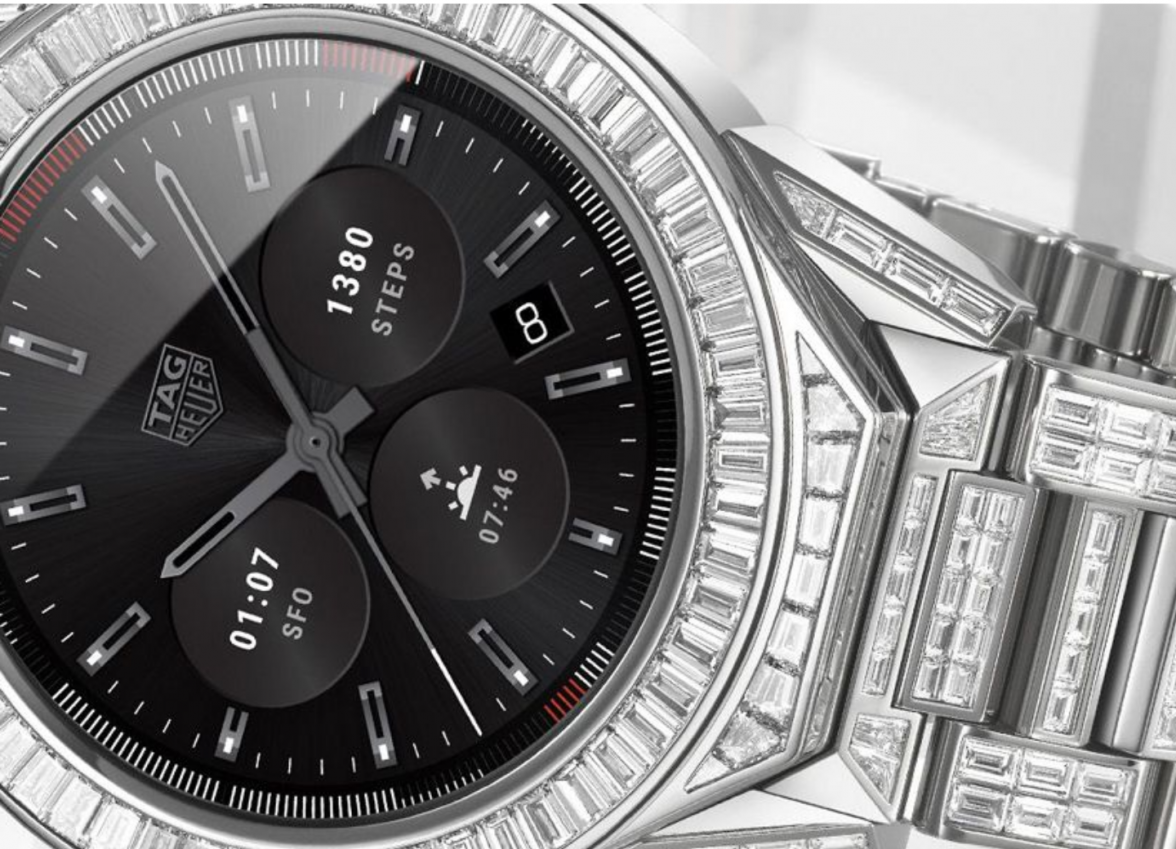 This Swiss Made luxury watch incorporates the 150 years of expertise, knowledge and heritage behind TAG Heuer. Remember that this watch represents an original concept, never before seen in the world of connected watches: the connected module is interchangeable with an Haute Horlogerie mechanical module — a 3-hand watch Calibre 5, Chronograph Calibre 5 or COSC-certified Chronograph Tourbillon.
The rest of the watch is basically a standard Android Wear 2.0 device: AMOLED screen, Wi-Fi, Bluetooth, NFC, GPS, and an Intel Atom Z34XX processor that will all be completely obsolete in around two years. Tag Heuer has said that it'll be offering the same trade-in program that will let you swap in a mechanical movement for the electronic one once it becomes outdated, so you'll at least be able to get some mileage out of your $197,000 diamond-covered smartwatch, even after the processor and battery have aged to near uselessness.