Swarovski 'Crystal Studio' - Luxury Retail
Swarovski launches in Kuala Lumpur 'Crystal Studio' a new luxury retail concept
Swarovski has launched Southeast Asia's first Crystal Studio concept store, in Kuala Lumpur, Malaysia.
Located in Mid Valley Megamall, the store offers interactive digital touch points throughout the store, including shop window screens and interactive tablets.
Designed by Patricia Urquiola, the store concept "follows the last store redesign 10 years ago and heralds a new phase in Swarovski's differentiated approach to the retail experience," the company said.
"The new Swarovski retail concept truly puts consumers at the centre," said Michele Molon, EVP omni-channel and commercial Oo/erations. "We are breaking the traditional distance between staff and customers, facilitating an interactive and continuous dialogue with them."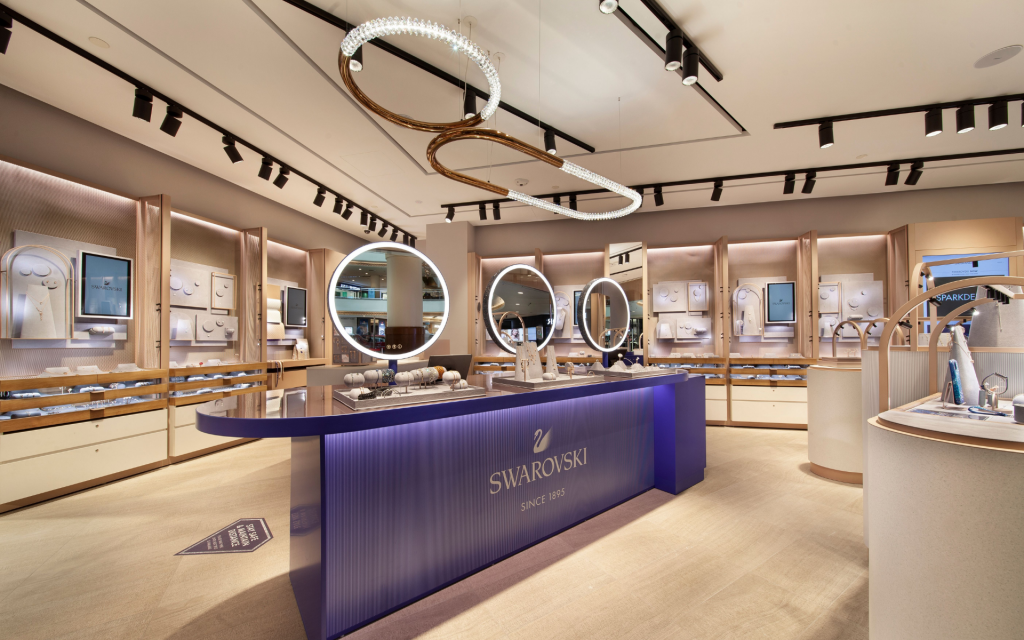 The store theme colour is an incorporation of a warm colour palette and Swarovski's signature blue. Crystal Studio Malaysia houses a Crystal Bar, a station where customers can view new products with in-store experts.
"Innovation, creativity and the customer are at the core of this exciting new store concept," said Robert Buchbauer, chairman and CEO, consumer goods business.

"Before we started working on the aesthetics, we focused on functionality, with the ambition being to meet the digital demands of our consumers, while offering them a unique and immersive brand and shopping experience," he said.