Stuttgart's V8 Hotel - Luxury Retail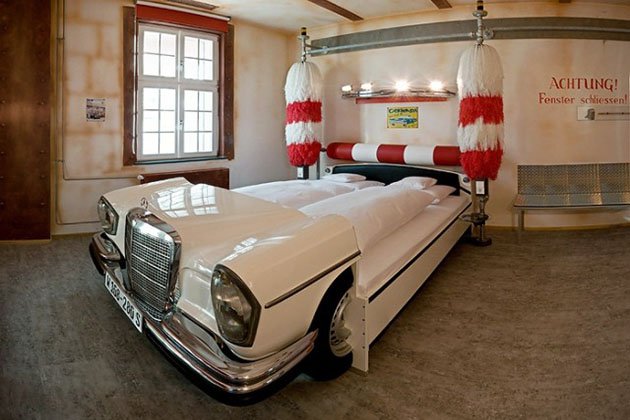 If you love cars or German cars in particular, then the famed MOTORWORLD museum in Stuttgart is definitely the place to go, but you will also need a place to spend the night at during your visit. Fortunately, you don't have to check in into some hotel that's all the way on the other side of the city, and better yet, the hotel we're about to suggest flaunts its own automotive theme.
The V8 hotel in Stuttgart is entirely dedicated to the four wheelers we love so much, and so 10 of its total of 34 rooms flaunt distinct automobile-inspired designs and motifs.A dream come true for any real automobile fan, the V8 hotel also features 4 single rooms as well as 19 doubles, while its highlight comes in the form of a remarkable tower suite that flaunts its own sauna, private rooftop deck and kitchen.
In order to ensure great entertainment and socialization oportunities, this fantastic establishment also boasts with its own brewpub, steakhouse and breakfast café.