Stella McCartney's Christmas - Luxury Retail
Stella McCartney's Christmas windows display
The company INSTORE makes the installation of Stella McCartney's Christmas windows display in Madrid and Barcelona.
One more year the British fashion label gives the christmas spirit to shop windows and chooses a lighting based on neon flex.
Thanks to the flexibility of this material they have been able to create different figures related to Christmas that not only light, but also decorate and enhance the place.


The installation of this decoration in Madrid and Barcelona has been made by INSTORE, specialists in production and installation of windows display.
The international design guides line of Stella McCartney make a very light windows display that allow see the interior of the shop.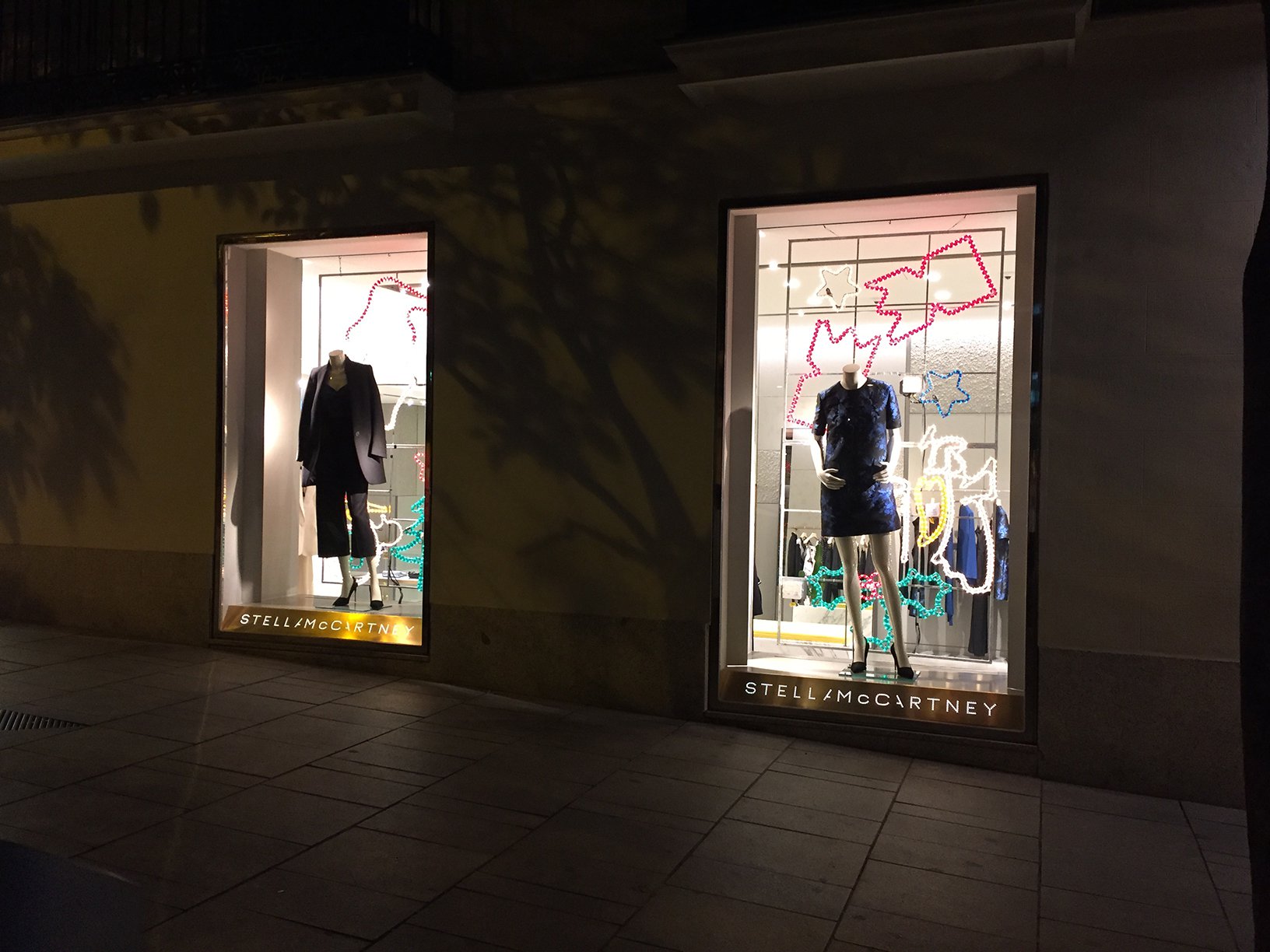 The product chosen together with the christmas illumination that provides the neon flex allows to develop the Stella McCartney´s windows display following the image of the brand.