Sophia Webster & Barbie - Luxury Retail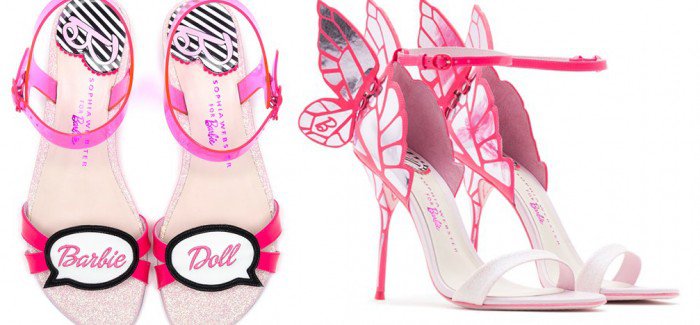 Sophia Webster Gets a Hot Pink Makeover With a Barbie Doll Collaboration
It's no secret that the fashion world is just a little obsessed with Barbie. She's inspired numerous collections, designer dolls and even has 912,000 followers on her Instagram style account—a substantial number for a toy.
While a Barbie collection is always special, this footwear collaboration comes at the perfect time, considering earlier this summer Mattel opted to change the doll's design and allow her to wear flat shoes for the first time in 56 years.
"Creating a shoe collection for Barbie has always been my dream project, but getting to be a part of her embracing flats for the first time made it extra exciting, and deeply personal," Webster told Vogue UK. "I love that this concept strikes a balance between dreams and reality—the idea of getting Barbie in some hi-tops and setting her loose in East London instantly appealed."
The Barbie collection will include six adult shoes—two pairs of sneakers, one pair of sandals and three pairs of heels—as well as three matching versions in children's sizes. The lineup will be available at Selfridges and the Sophia Webster site on August 27, but beginning in September, a limited-edition doll will be released. The Barbie by Sophia Webster doll will be encased in a specialty box and be sporting the Sophia Webster Riko hi-top glitter trainers.