Smeg x Dolce & Gabanna - Luxury Retail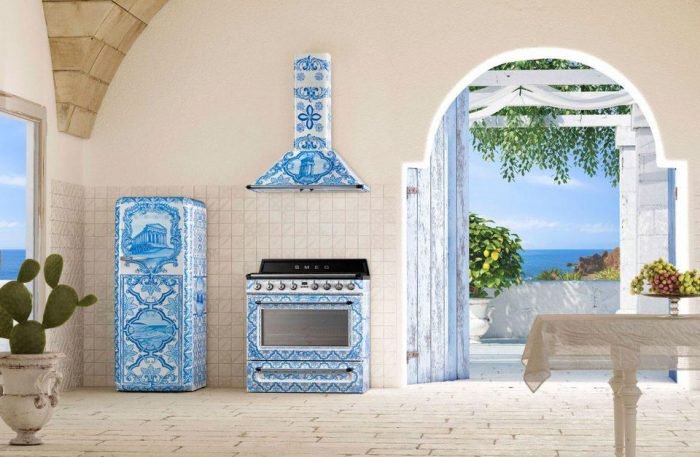 Smeg's latest collaboration with Dolce and Gabanna includes a gorgeous $10,000 fridge
Dolce and Gabbana dolled up our kitchen appliances like toasters, juicers, blenders, and stand mixers with Smeg and we were barely over that when it has released a full-on, OTT refrigerator that will put our wardrobe to shame.
For those who fancy a lavish style even in places where most people don't pay attention, the Majolica refrigerator is a good buy for one of your many villas. Smeg's latest all blue-and-white contraption is inspired by antique tiles of Sicily.
You can opt for a Majolica-themed kitchen as the refrigerator has a matching Majolica oven or hood too.
The statement fridge and hood can be awesome additions to your all-white Greek villas.
The line made its initial debut at the Milan Furniture Fair in 2018, but the appliances (both fridge and hood) have just hit the U.S. market, where they're available at Neiman Marcus. It's pretty evident they won't come cheap; the Majolica fridge is selling for $10,000 and the hood for a whopping $5,000.