Shiseido Beauty Salon, Tokyo - Luxury Retail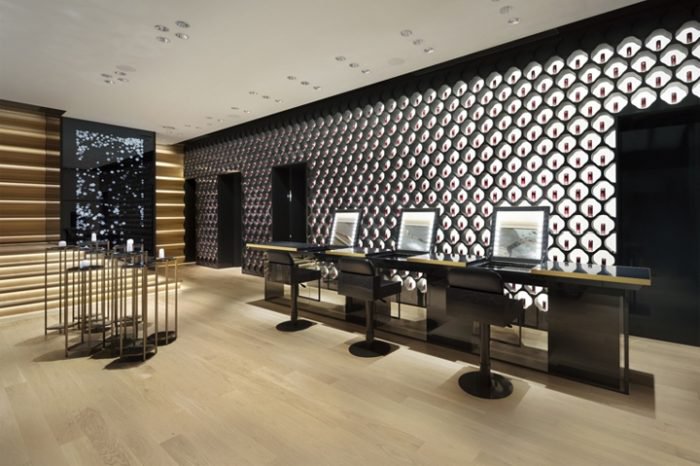 Shiseido salon by Nendo and Keita Aono, Tokyo – Japan
Founded in 1872, Shiseido is a powerhouse in the global cosmetics and fragrance business, and has continued to raise the bar with both products, and as is the norm in Japan, also an extremely high level of service.
The company has maintained a plush salon and showcase in Tokyo's leafy Ginza shopping district for quite some time, situated only a few blocks away from its headquarters. The venue has been given a remarkable makeover, and its a project that aims to resonate on a global scale, anchoring Shiseido as a top cosmetics and fragrance brand for all the world to see. The retail space, aptly rebranded as Shiseido The Store, occupies a multiple levels of modern structure, each with a different purpose. The interior design is a collab effort of Oki Sato, head of design at Japanese architecture practice Nendo, and designer Keita Aono.
The ground floor is a visually spectacular space that upholds Shiseido's history and core values by subtly incorporating its Camellia-inspired Hanabaki logo in the overall design.
The floor, dubbed Beauty Square 1, is dotted with clustered displays situated below a ceiling adorned with intricately designed light fixtures shaped after the aforementioned flower. Here, products of the company's premium line Clé de Peau Beauté are presented. Alongside the Backlit Filigrain wall, a styling bar is situated for consultations on hair and makeup.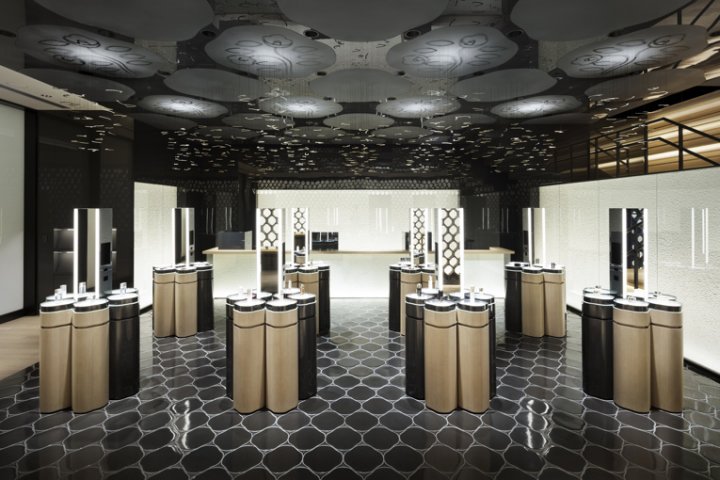 One floor up, Beauty Square 2 unfolds in a smilarly spectacular fashion, featuring brightly lit clustered cosmetics and fragrance desks embedded in a space that's clad in timber floor-to-ceiling. Also to be found on this floor is the beauty up cabin, a separate space for private beauty treatments.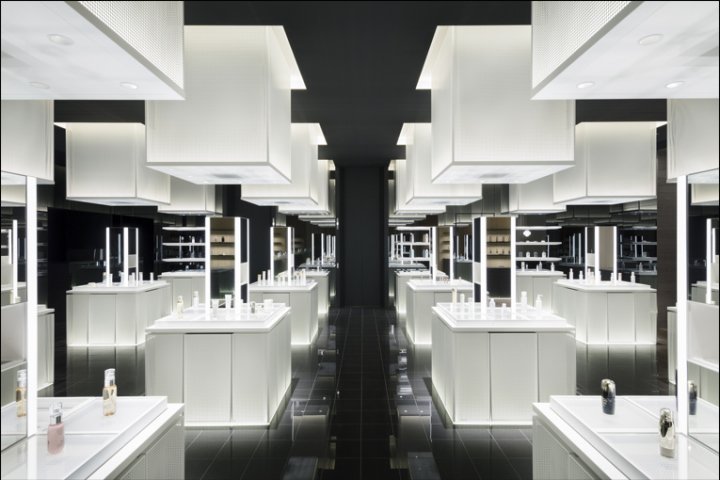 The third floor is home to the sleek and minimalist Beauty Boost Bar + Photo Studio, a section of Shiseido The Store where shoppers can obtain a full makeover and have this transformation captured on film, and comes with a premium salon to sustain a full star treatment.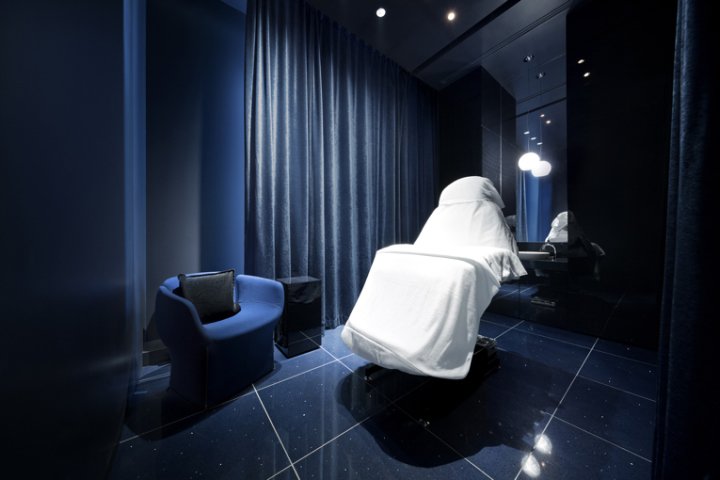 Finally, on the fourth floor, customers are able to indulge in one-on-one beauty sessions held in a private studio. The so-called Select Goods Space displays works by artists Mai Miyake, who designed the store windows, and other artists. A café called Shiseido The Tables, serving bites and drinks, will also open on this floor early next month.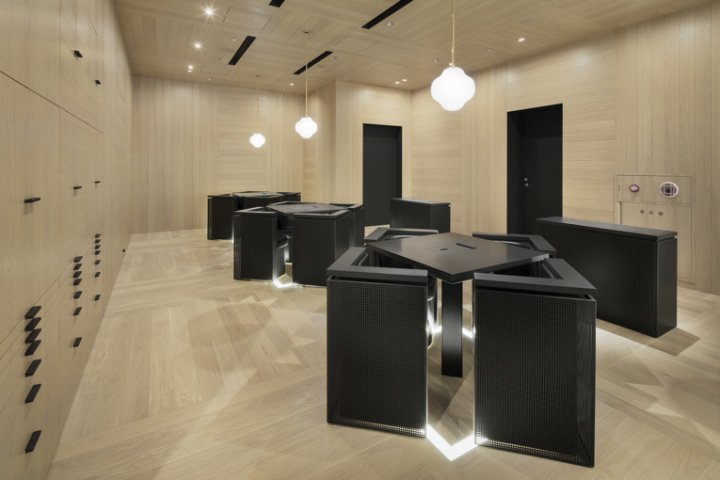 Given the significance of the retail space, special attention has also been given to the store windows which feature nature-inspired installations by Miyake, and while shoppers peruse the coveted merchandise, they'll hear specially commissioned soundtracks by composer Shuta Hasunuma.