Nike Air Jordan 1s by Daniel Jacob - Luxury Retail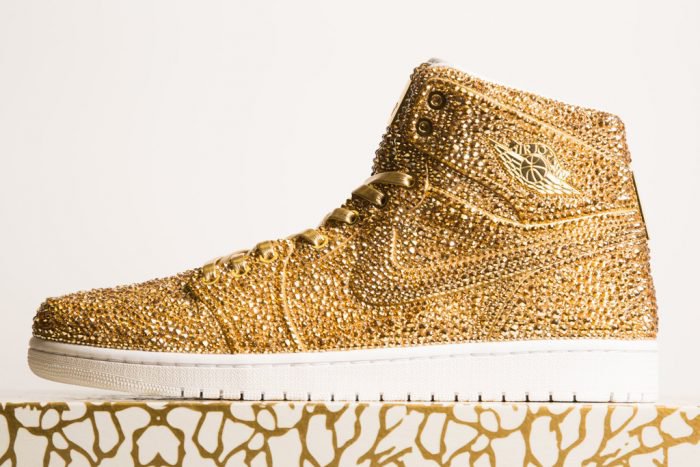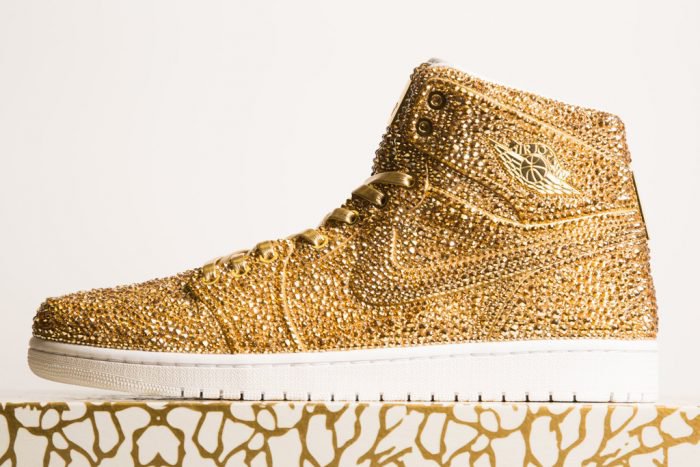 Daniel Jacob's Epic $6,500 Made-to-Order Nike Air Jordan 1s
Daniel Jacob is Chicago native who specializes in using natural gemstones to create his one-of-a-kind bespoke sneakers, and Jacob is bringing his artisan sneaker skills to the evergreen, ever-hype Nike Air Jordan 1.

Late November 2017, the  Jordan Brand released a mixed patent leather construction Air Jordan 1 High "Top 3 Gold" with colour block layout of gold, black and white tones, wings logo across the ankles but what Daniel Jacob has created is miles better than this  by far.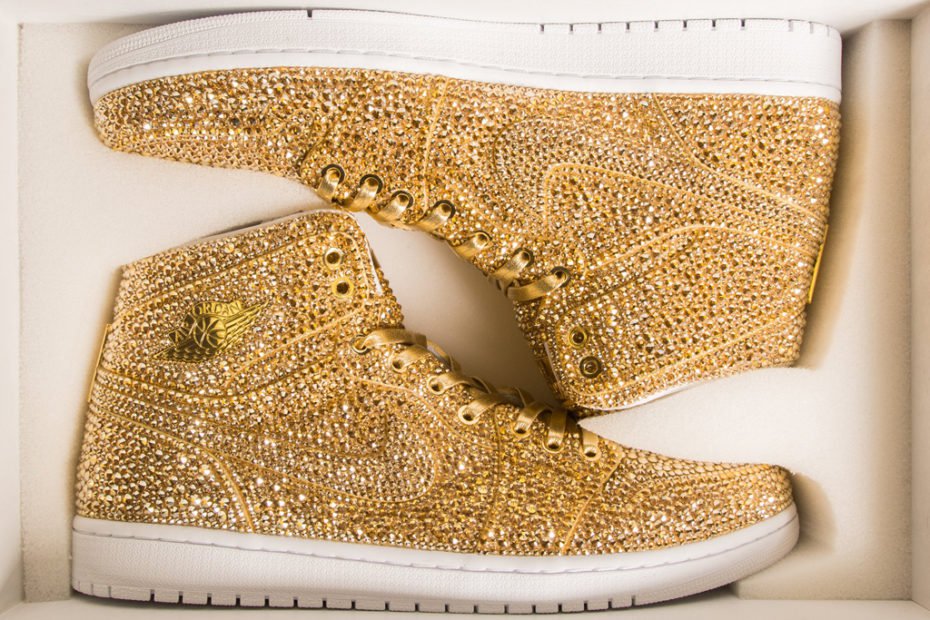 Bound to turn a hypebeast into a hautebeast, Jacob's crystal-covered made-to-order Nike Air Jordan 1 is a decorative sculpture. He calls it these limited-edition Air Jordan 1 "Golds", Jacob starts with premium Air Jordan 1 Pinnacle sneakers and then starts to embellish his dazzling made-to-order sneakers with over 15,000 gold Swarovski crystals.
Completely hand-set, Jacob's bespoke Air Jordan Golds is similar to the decorative sculpture (with over 140,000 Swarovski crystals hand-set on hard resin no less) he made for the 2016 Market Art and Design show in the Hamptons but with one important distinction – you can actually wear his 2018 Air Jordan Golds.
"My work for a long time was sculpture, and my large Air Jordan sculpture was mistaken by many as wearable, and I received hundreds of requests in the last year. So much demand but I finally decided to do a mini-launch in my favorite color of my favorite Jordans, the Pinnacle." – Daniel Jacob to Footwear News
There's a singular pair for Daniel Jacob's "Golds" Air Jordan 1 are available now via thedanlife.com