David Bowie, Arizona Muse and New Vivienne Bag - Luxury Retail
New Louis Vuitton Campaign
L'invitation au voyage , Venice is the second chapter of an intriguing and moving story created by photographer David Sims and directed by Romain Gavras for Louis Vuitton . After the first chapter, developed in Paris, which traveled through the air, Venetian adventure, traveling through time, reveals a surprise for both the female protagonist and spectators.
Second chapter of "L'Invitation au Voyage" of Louis Vuitton
David bowie and model Arizona muse have been featured in Louis Vuitton's latest campaign 'l'invitation au voyage', on a glamour-filled fantasy set in venice, Italy.
Arizona comes in the middle of the night to the great St. Peter's Square. Entranced by the beauty of the place, the top model goes to great strides toward the lanes adjacent to the square, attracted by the music.
In the doorway of a magnificent palace, sitting behind a musical instrument sees David Bowie. Their eyes meet. Seduced by the glamor and elegance of Arizona, David Bowie starts playing a very special version of the song "I'd rather be high", which seems to have been composed expressly for this mysterious woman.
Thanks to music, Arizona is transported to a magical world amidst a masquerade Venetian-style. Surrounded by extravagant parades that seem drawn from a nearby theater, Emborrachada by the mysterious and dreamlike fascination of the city of Venice that always seduces its visitors.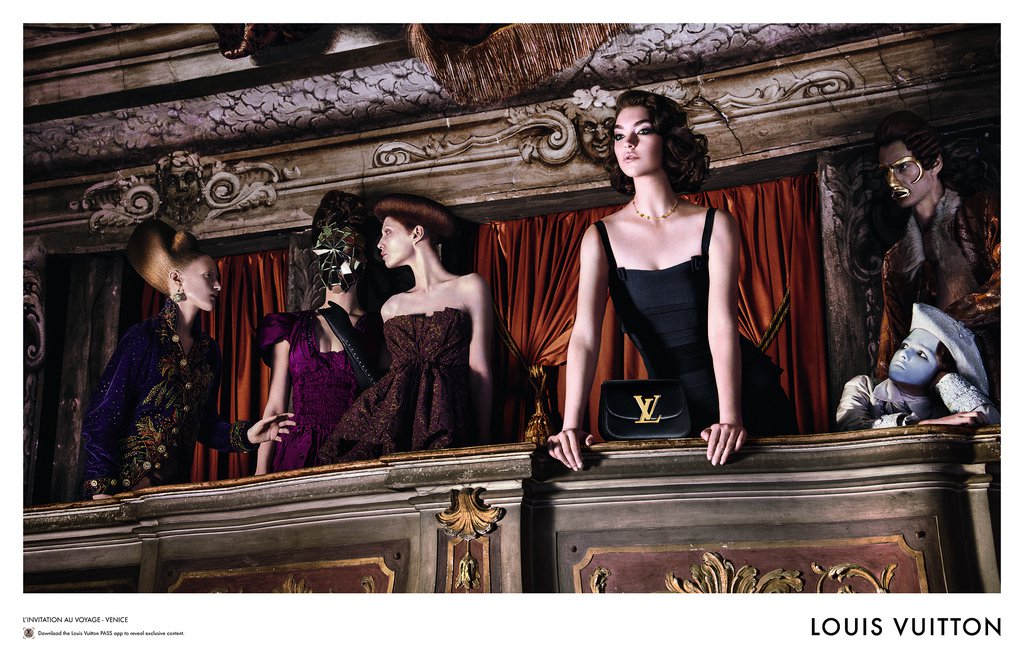 The top model closes her eyes. If this is a dream it is certain that he is catching very deep , to the soul. When you reopen your eyes, and do not hear the music , and all the characters have disappeared.
Also see David Bowie , but Arizona is the score of the song inside her purse Louis Vuitton Vivienne. The only evidence of the incredible experience you just live .
Inspired by what you just befall , goes in search of her own destiny. An ancient Chinese sailboat is waiting on the Grand Canal, and heads into the unknown, leaving behind the magical city of Venice.