Scuderia Ferrari Fragrance Case - Luxury Retail
Ferrari fragrance introduces an innovative new concept to the market, merging technology and scent
The new fragrance iPhone Case is an innovative concept which has been developed by Perfume Holding to experience your fragrance in a new way. Now you can refresh your scent every time you pick up your phone; this patent-protected innovation is the latest accessory for iPhone and the perfect solution to today's fast paced life. The fragrance case is designed for iPhone 6 / 6s and comes with 25 ml of Ferrari Black or Ferrari Red EDT inside, plus an extra 25ml refill included.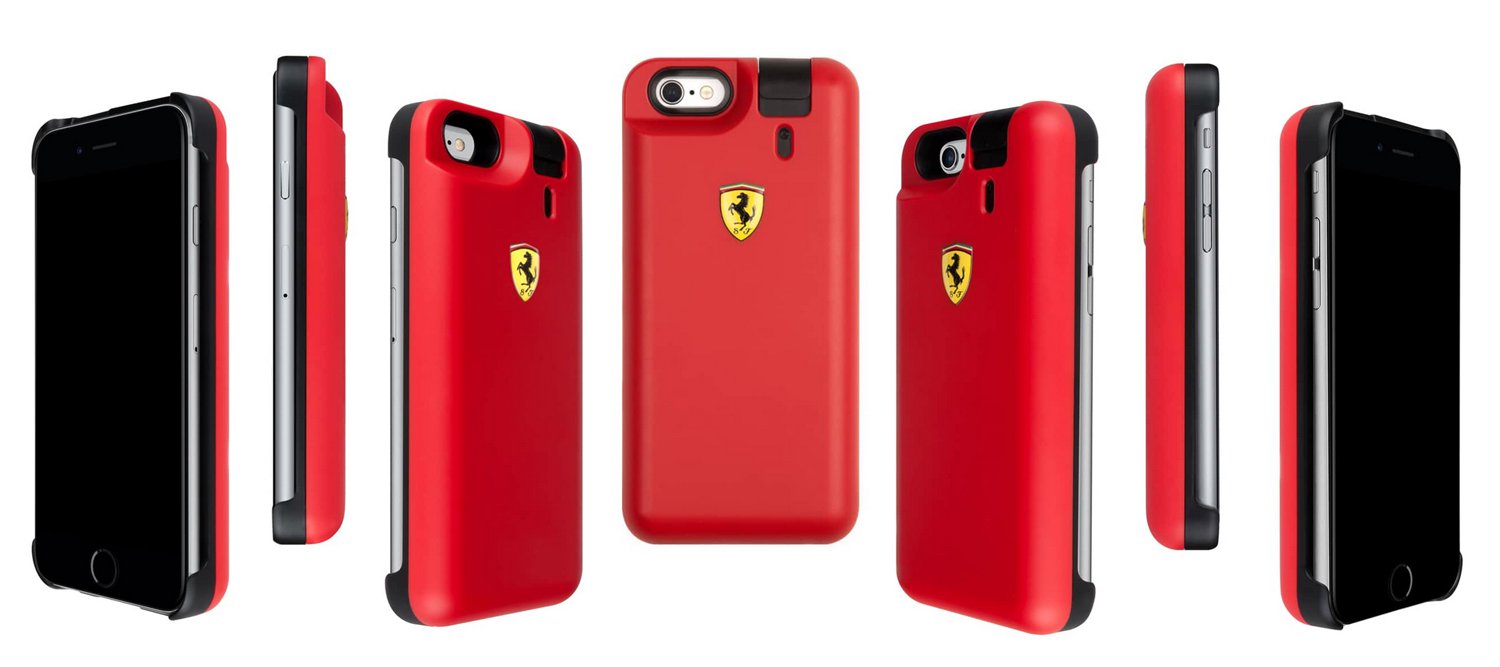 THE LATEST WAY TO ENJOY YOUR FAVOURITE FRAGRANCES
Perfume Holding teams up with Ferrari for two of its iconic fragrances: Ferrari Black and Ferrari Red. These modern, elegant and intensely masculine scents are the perfect companions for innovation and performance—hallmarks of the brand for nearly a century.
Ferrari Black is an aromatic fougere that features a fruity, citrus top note, a spicy floral heart and a warm, woody base.
Ferrari Red is a woody citrus scent with a top note of bergamot and spearmint, a refreshing floral heart and a sandalwood and cedar.
DESIGNED WITH SAFETY IN MIND
The new Ferrari Fragrance iPhone Case protects your iPhone 6 / 6s not only from impacts, but also keeps your fragrance away from the battery's heat. Any concerns with liquid and your phone has been overcome by extensive industry tests to ensure the fragrance will never come into contact with any part of the phone; its airtight seal guarantees total safety. The spray is located at the back of the phone so no need to worry about your screen. Lightweight, soft-to-the-touch and incredibly easy to use. The Ferrari iPhone fragrance case covers it all for the guy on the go.
THE PERFECT TRAVEL ACCESSORY
The fragrance iPhone Case is a smart, stylish new way to make sure you never have to go without your fragrance. No need to carry around a bottle as you're sure to have your phone with you.