SANDRO x PRINTEMPS - Luxury Retail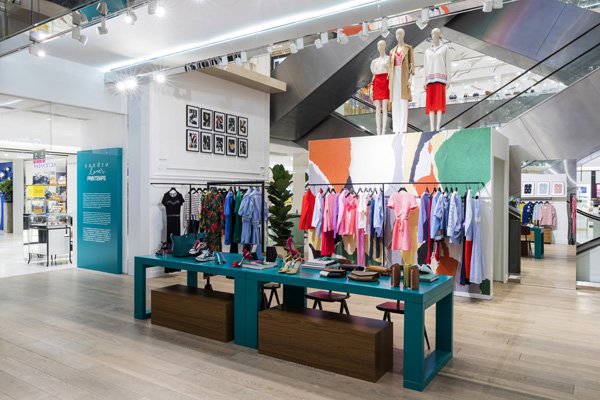 Sandro takes over Printemps atrium
Sandro is the guest of honour and key contributor for Printemps' Inventive Wardrobe initiative, celebrating the arrival of the Spring/Summer 2018 collections.
The event sees five artists redesign the window displays by introducing an original and exclusive visual creation (read more about the Sandro window here). Inside the store in the atrium, Sandro has collaborated with Brazilian artist, Romeu Silveira.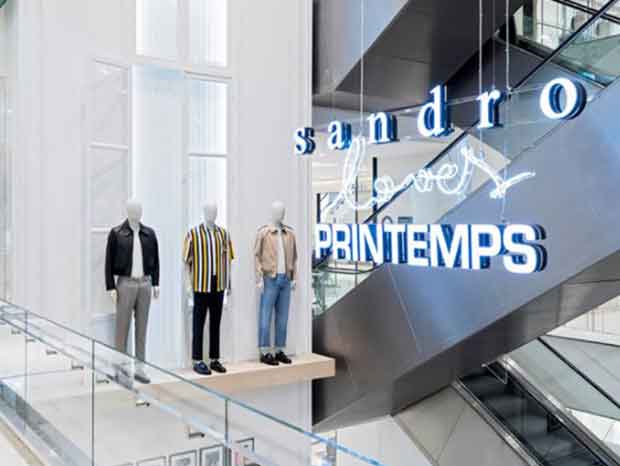 Silveira has created a display for Sandro on the theme of layering. The atmosphere in the atrium is imbued with the brand's hallmarks and the creative DNA of Evelyne Chetrite, the brand's founder, and Ilan Chetrite, creative director of Sandro Men.
The section is surrounded by imposing walls covered with collages by Silveira and the iconic stucco facades of Haussmann mansions, in front of which the men's and women's collections are displayed. Designer furniture, contemporary lighting and teak flooring characterise the interior decor, blending elements of a creative studio and a Parisian mansion house.
The sweatshirt bar displays a unisex collection of eight exclusive pieces presented like art works in a gallery.
The takeover will run until 11 March 2018.