Rolls-Royce Boutique in Dubai - Luxury Retail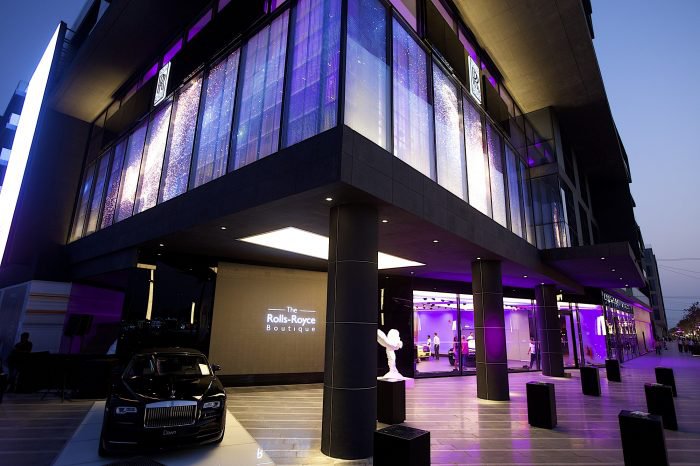 First Ever Rolls-Royce Boutique Opens In Dubai
The land of accomplishments and record-breaking initiatives races up with one more celebrated achievement as Rolls-Royce Motor Cars opens its first ever Rolls-Royce Boutique in Dubai, UAE.Located at City Walk, a luxury hot-spot, the swanky boutique is set to become a place to see and be seen for the well-heeled.
Spanning 7,300 square foot, the boutique features top-to-bottom pixel-animation screens on the windows, which is a treat for the passers-by.
The Rolls-Royce Boutique is home to an Inspiration Studio, Bespoke Atelier, Interactive Spirit of Ecstasy, Pinnacle Café, Affinity Partner Display, Virtual Reality Configurators and staging for Bespoke one-of-one motor cars or newly-launched collections. It also boasts of being the only Boutique in City Walk that offers year-round valet parking.
The Rolls-Royce Boutique opens as AGMC's second Rolls-Royce showroom facility in Dubai, complementing their existing 10,000 sq. ft. flagship showroom on Sheikh Zayed Road which features the world's most advanced Rolls-Royce Aftersales Centre.