Rolex store, Dubai - Luxury Retail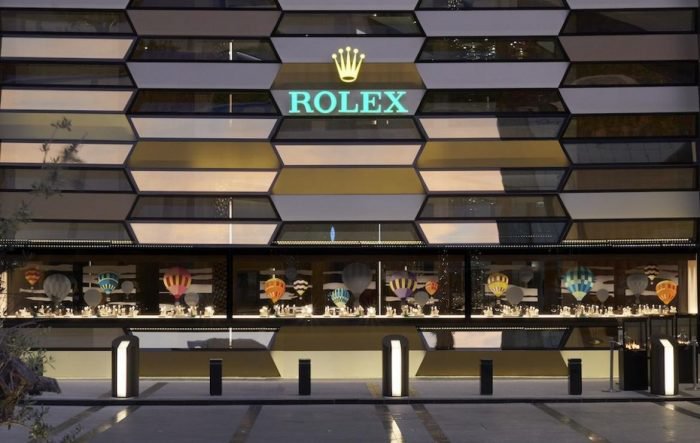 The worlds largest Rolex store, in Dubai
The store takes up a whopping 850 square meters of retail space across three levels and is operated by Dubai based luxury retailer Ahmed Seddiqi & Sons. The design of the space- both inside and out- draws on the watches it sells.The store offers plenty of open space for a luxurious feel. Watches are displayed not only at sales counters and tables but also on wall shelves.
The space includes a showstopping chandelier from a Czech glass specialist. Even this chandelier has a bit of Rolex in it, as it is inspired by the cyclops, a bubble-like magnifying element that lets the watch owner clearly see the date on certain models.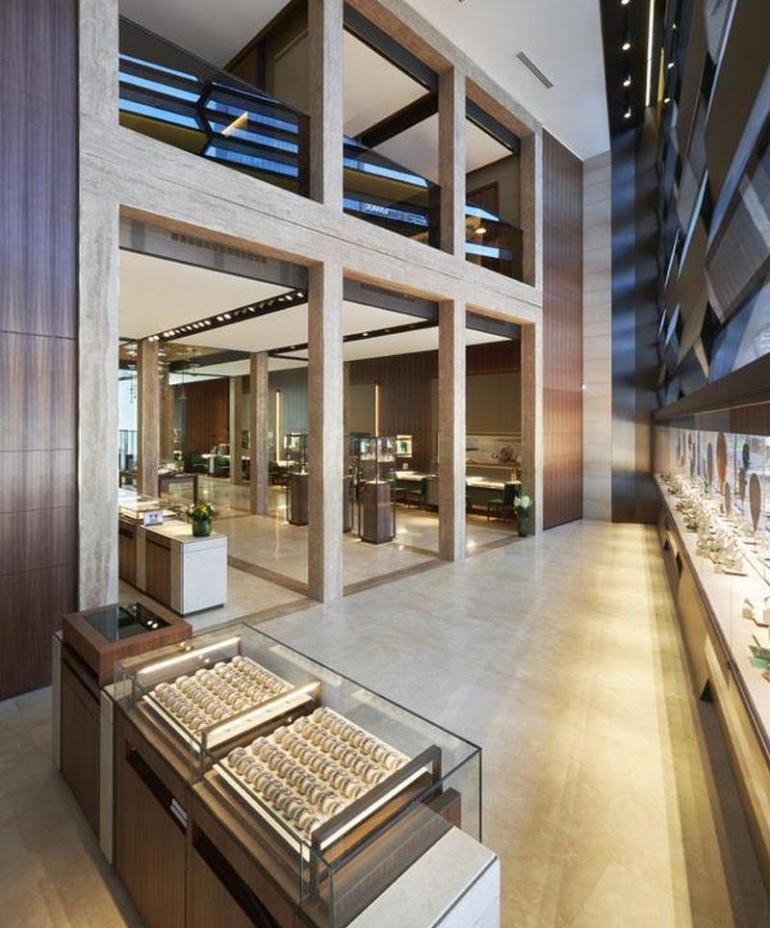 On the mezzanine floor the details include walls with a leather-trim and gold-leaf, gold watch indexes and appliques. Every element seems to reference Rolex watches.
There's also a screening room where Rolex enthusiasts can view short films that explore the history and heritage of the brand.
At a store launch of this importance, even the world famous brand ambassador Roger Federer and Rolex CEO Jean-Frederic Dufour were present.