"Project Earth", Selfridges - Luxury Retail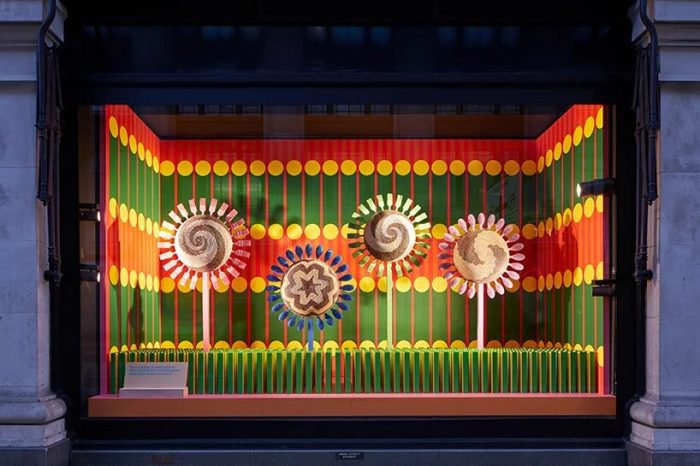 Yinka Ilori crafts vibrant vitrines for Selfridges from entirely sustainably-sourced elements
The self-professed color-obsessed architects and designers at Yinka Ilori studio were invited by the London branch of department store Selfridges to design three vibrant window displays in response to its 'Project Earth' campaign.
The initiative commits to taking radical action towards a climate crisis resolution by transitioning to sustainable materials used across Selfridges stores. with this sustainability commitment in mind, Yinka Ilori envisioned 'project earth', with each window as a different natural landscape made from everyday, utilitarian materials, thus provoking questions about our relationship with waste and nature.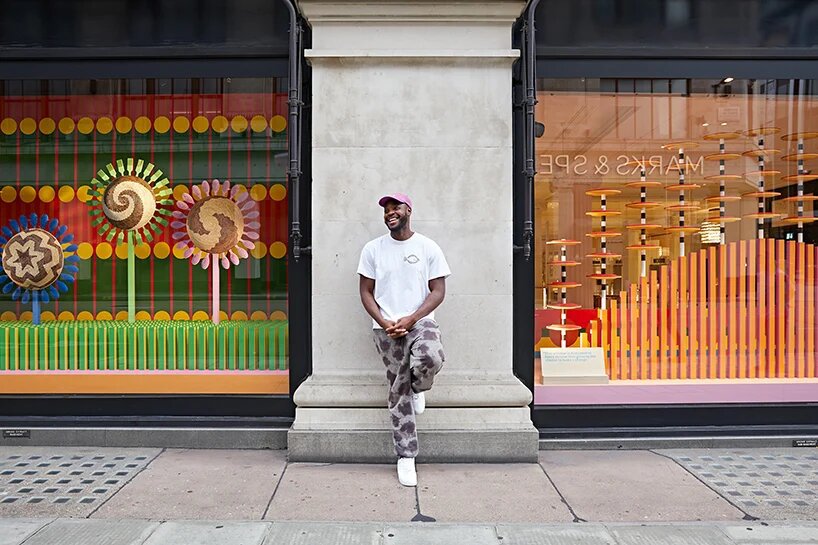 Each of the vibrant vitrines at Selfridges depicts a colorful natural landscape made in Ilori's signature polychromatic palette. all elements within the displays have been made from sustainably-sourced materials, including brooms, hairbrushes and eco-friendly paint.
Facing the street from left to right, the first window is dedicated to every flower that still blossoms even when times are hard, and has been crafted from handwoven baskets, hairbrushes and paint brushes. The second display features a warm, rising sun. made from elements including FSC (forest stewardship council) bamboo plates and construction timber, the vitrine is dedicated to every sunrise that gives us the chance to make a change. the third environment features a forest of sustainably-sourced brooms and paper dedicated to the 40 million kilometers of forest on the earth that gives us the air to breathe.