Prada Hyper Leaves - Luxury Retail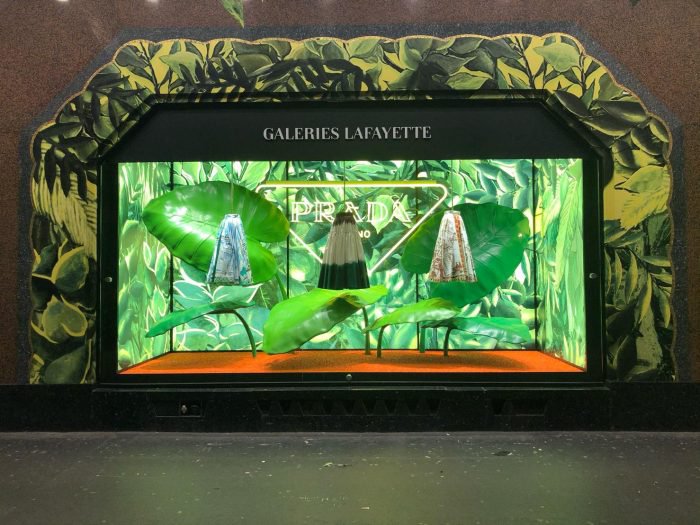 Prada Hyper Leaves Galeries Lafayette -Paris Haussmann 14 January – 10 February 2020
Prada is pleased to introduce 'Hyper Leaves', a special project in collaboration with Galeries Lafayette Paris Haussmann.
From January 14 to February 10 2020, the historic Parisian department store presents two Prada pop ups – dedicated to womens and mens SS20 collections – as well fifteen original windows through a special set-up inspired by wild nature.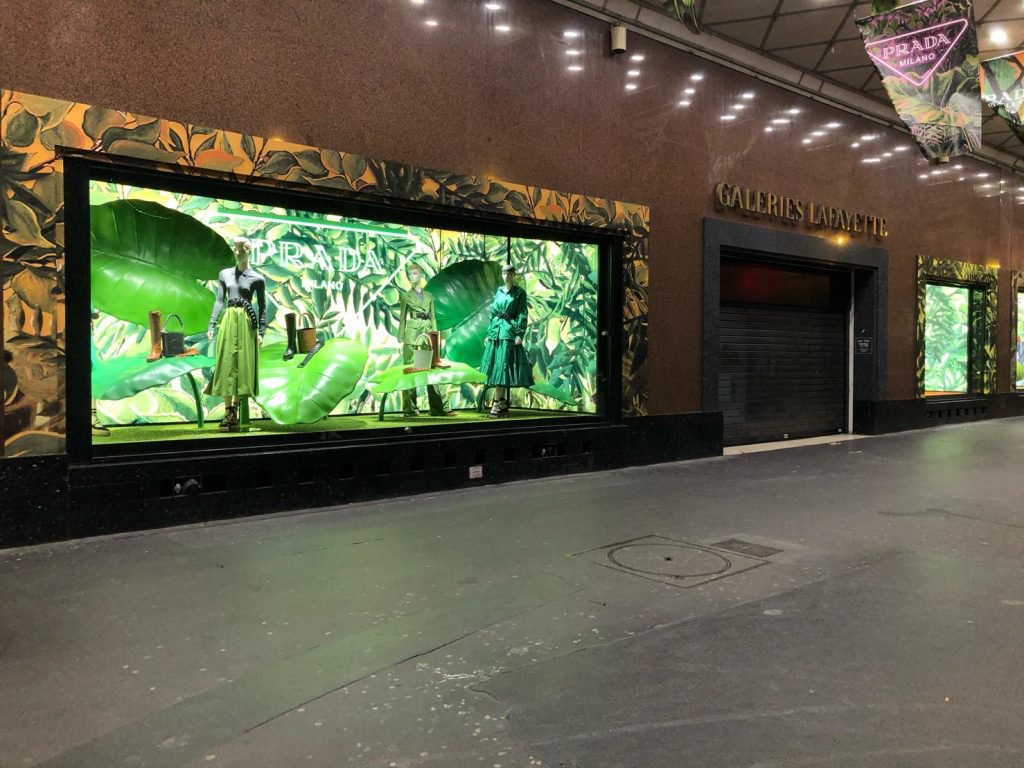 Combining reality and imagination, the windows' concept includes several backlit wallpapers as background showing different nature landscapes – woods and macro leaves such as Alocasia, Monstera, Fig or Fern – enriched by big neon Prada triangle logos in green or yellow. Hyper leaves used as product displays and floors in contrasting colors – green, yellow, orange and pink – complete the ambience.
The womens' pop up – carrying the same idea – presents a kind of forest pavilion constructed with green painted metal mesh and neon lights on a green carpet floor. The total retail area is approximately 77 square meters.
The men's space, instead, is defined by a giant baobab tree made with painted metal mesh and neon lights, and enriched by a three Prada triangle logo. Big leaves displays and tables, a nature-inspired backlit wall with display, hanging clothes platforms and green flooring complete the hyper realistic setting. The total retail area is approximately 44 square meters.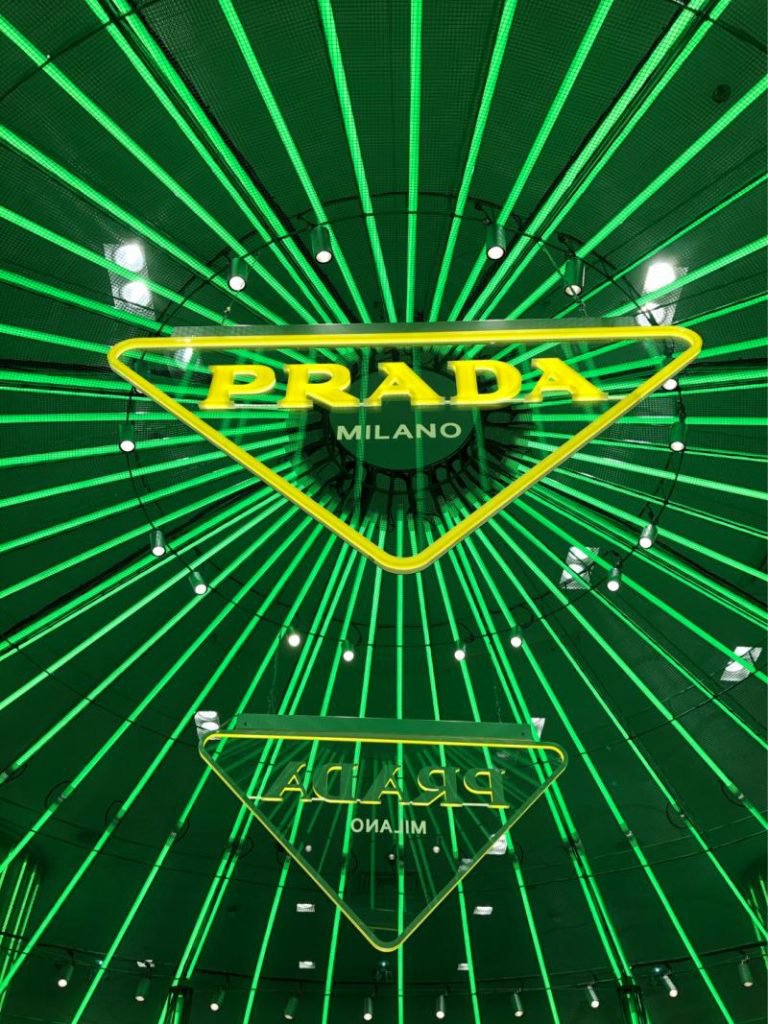 The Prada Spring/Summer 2020 collection offer ready-to-wear for women including suede pieces, tie-dye knitwear, nylon cabans, embroidered skirts and nappa antique ensembles; bags such as buckets, palm, corn and raphia woven baskets and wood and rope net models.
The men's offer includes cotton gabardine items, printed popelin shirts as well as nappa antique pieces and nylon color ones.
The most relevant season's shoes are also on sale.