Olympic torch Rio 2016 - Luxury Retail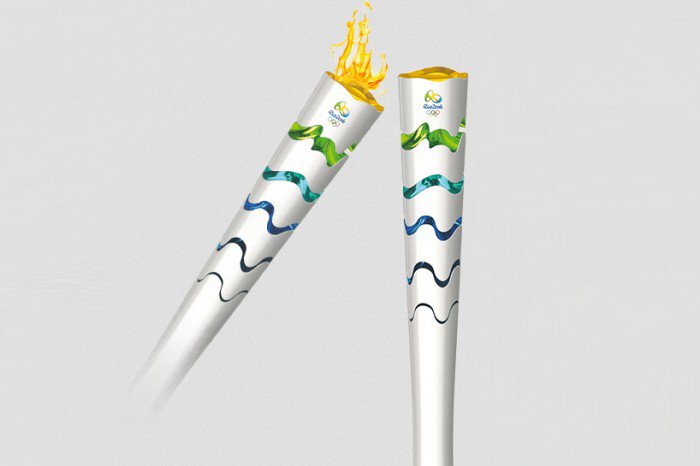 Rio 2016 unveils expanding olympic torch by Chelles & Hayashi
The olympic torch for Rio 2016 has been unveiled. The winning design, conceived by Chelles & Hayashi was selected from a nationwide tender that received submissions from 76 agencies. 
The jury panel's unanimous vote selected the sao paulo-based studio's scheme for the way in which it expresses the warmth of the brazilian people. What defines the rio 2016 olympic torch is its vertically expanding segments that reveal the colors of the south american country, seen when the olympic flame is passed from one torchbearer to another. This innovative element communicates brazil's harmonious diversity, contagious energy and exuberant nature.
Beth Lula, Rio 2016 brand director said – 'The design of the rio 2016 torch was inspired by the olympic spirit, our country's nature, and the harmonious diversity and energy of our people. We used the specific stroke of the rio 2016 brand to design the torch's contours. its horizontal segments, once open, reveal the sky, mountains, sea and the ground, represented by the promenade of Copacabana.'
Each torch is crafted from recycled aluminium and resin completed by a satin finish. Weighing between 1kg and 1.5 kg, the rio 2016 olympic torch stands at 63.5cm high, when contracted, and 69 cm when expanded. The overall triangular form of the shaft alludes to the olympic values of excellence, friendship and respect, while the floating effect of its different parts is meant to reflect the sportive efforts of the athletes.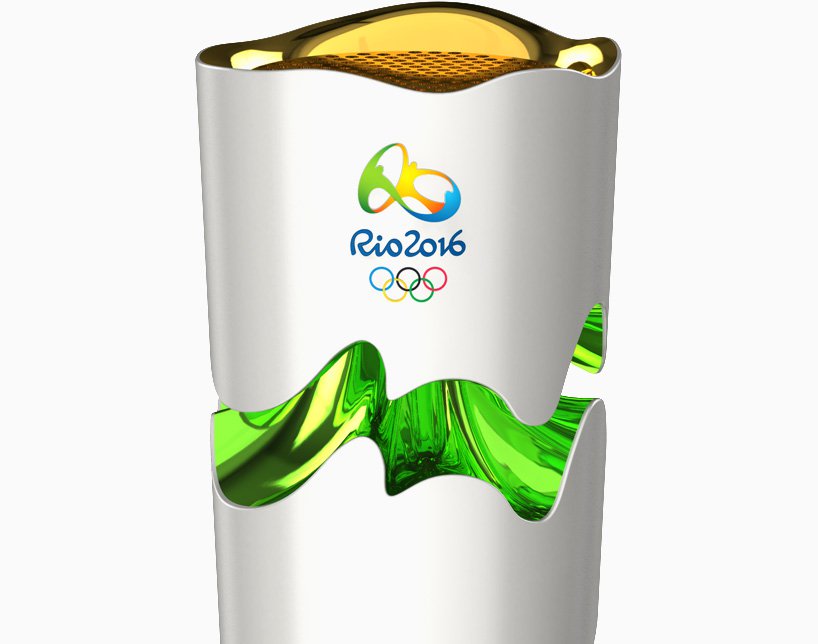 A breakdown of the segments sees the peak of the olympic torch representing the sun, which like brazilians, shines and illuminates wherever it goes. Rendered in a golden color, it stands as the ultimate achievement of the games; rio's natural beauty is projected in green curves, reflecting its numerous hills and valleys; the sea is expressed by blue organic and fluid ripples, always seen in the landscapes of Brazil and Rio; and the ground, brazil's lush land, is symbolized by the Copacabana promenade, the most famous piece of land in rio.