Nike X PlayStation PG 2.5 with Paul George - Luxury Retail
Nike unveils new, limited-edition PlayStation-Inspired kicks in association with Paul George
After unveiling the limited-edition Super Nintendo and PlayStation inspired sneakers earlier in the year, Nike is now gearing up for the launch of the Nike X PlayStation PG 2.5, an all exclusive limited-edition sneaker collection that follows right into the footsteps of its predecessor and original mega-seller – the Nike PG2.
Created in close collaboration with ace basketball player Paul George and the folks at Sony PlayStation, the exclusive PG 2.5's are inspired by the iconic PS-colorway and are built on a predominately grey upper accompanied by tonal PS-inspired accents around the heel and forefoot strap.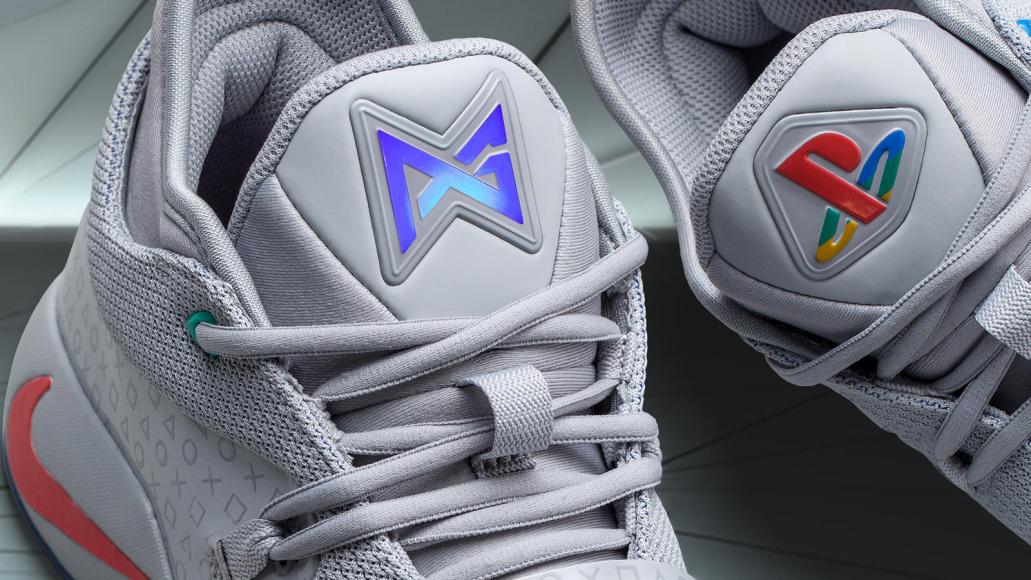 The trainers also boast of the PS & PG logos (in leather) on the tongue and insoles and come with the words "Paul George" inscribed on the heels in typical PS-style font. The exclusive kicks are built for the wearer's ultimate comfort, with a strap on the top front of each shoe that helps maintain the required stability.
Commenting on the launch, Paul George in an official post on the PS blog said,
"I was blown away by the response to the release of the PG2 X PlayStation back in February." He further added, "As a huge fan of PlayStation, I was honored to get the chance to collaborate on something that so many of you loved. Because of that, I'm happy to announce that PlayStation, Nike Basketball and I have returned with a new collaboration, the PG 2.5 X PlayStation colorway."
The exclusive Nike Kicks will release on December 1 and will carry a price tag of $110 each.