Moschino & Barbie - Luxury Retail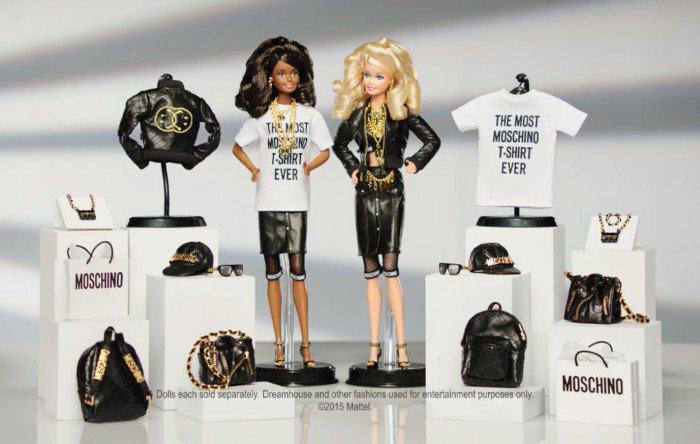 Jeremy Scott Releases 8-Piece Capsule Collection for You and Your Moschino Barbie
It's been over a year since Jeremy Scott professed his love for Barbie in his Spring/Summer 2015 collection for Moschino, but that isn't stopping the designer from returning to his plastic muse for the holidays. 
his season, Mattel and Moschino are partnering up to bring fashion and toy lovers a new capsule collection and limited-edition Barbie doll. The announcement was made over the weekend with the Italian brand releasing a hilarious 30-second "commercial" that pokes a little fun at both our Barbie nostalgia and obsession with fashion.
"I wanted to bring all of the Moschino elements to Barbie, as I had done the reverse by bringing all of the Barbie elements to Moschino for the spring 2015 collection," said Scott in a statement. "The thing I love most about Barbie is that she is the ultimate muse, she's worn every style and design imaginable and at the same time she's had every possible profession you can dream of."
The doll will be dressed in all manner of Moschino including logo t-shirts, leather bomber jackets and matching pencil skirts. Of course she'll also be sporting the latest accessories like leather bags, earrings, layered necklaces and that iconic Moschino chain belt. And because we've all secretly wanted to twin with our Barbie dolls for decades, the lineup will include eight matching adult-size versions of the collection, including two additional Barbie-print t-shirts.
The collection and doll will be available beginning November 9 exclusively on Net-A-Porter and Moschino. The collector's Barbie will be priced at $150 while the accompanying collection will be priced from $225-$1,595.